Posted on 07 April, 2022 in School Programs
STEAM at Larrakeyah Primary School
STEAM is an integrated approach to teaching and learning the skills that are widely recognised as vital to career and long term success.
Learn how Larrakeyah Primary School continues to deliver STEAM outcomes through classroom learning, dedicated STEAM Days, and innovative programs.
What is STEAM?
STEAM recognises the need to go beyond siloed subject content to:
Integrate subjects in a multidisciplinary approach, and
Provide context and application in skill development
Science, Technologies, Engineering, Arts, and Mathematics (STEAM) represents a focus on integrating the disciplines and skills that are widely recognised as being crucial to career and long-term success.
STEAM education is an umbrella term to describe how each of the disciplines are being taught in across-disciplinary approach to increase interest and engagement in these fields.
As STEAM education matures, our school recognises the extended benefits and practices of STEAM to also effectively develop general capabilities in numeracy, ICT, critical and creative thinking, as well as teamwork and problem solving.
The holistic benefits of STEAM are realised by providing students with the projects, learning environment, and digital technologies to openly explore real-world challenges that require the practice and application of multiple disciplines to solve problems in context.
STEAM education is a continuing priority at Larrakeyah Primary School.
Through classroom learning, dedicated STEAM Days, and innovative programs we are committed to:
Improving the confidence and capacity of our students
Increase student interest and engagement in STEAM disciplines
Connecting learning to future work opportunities
Strengthening the skills and abilities of students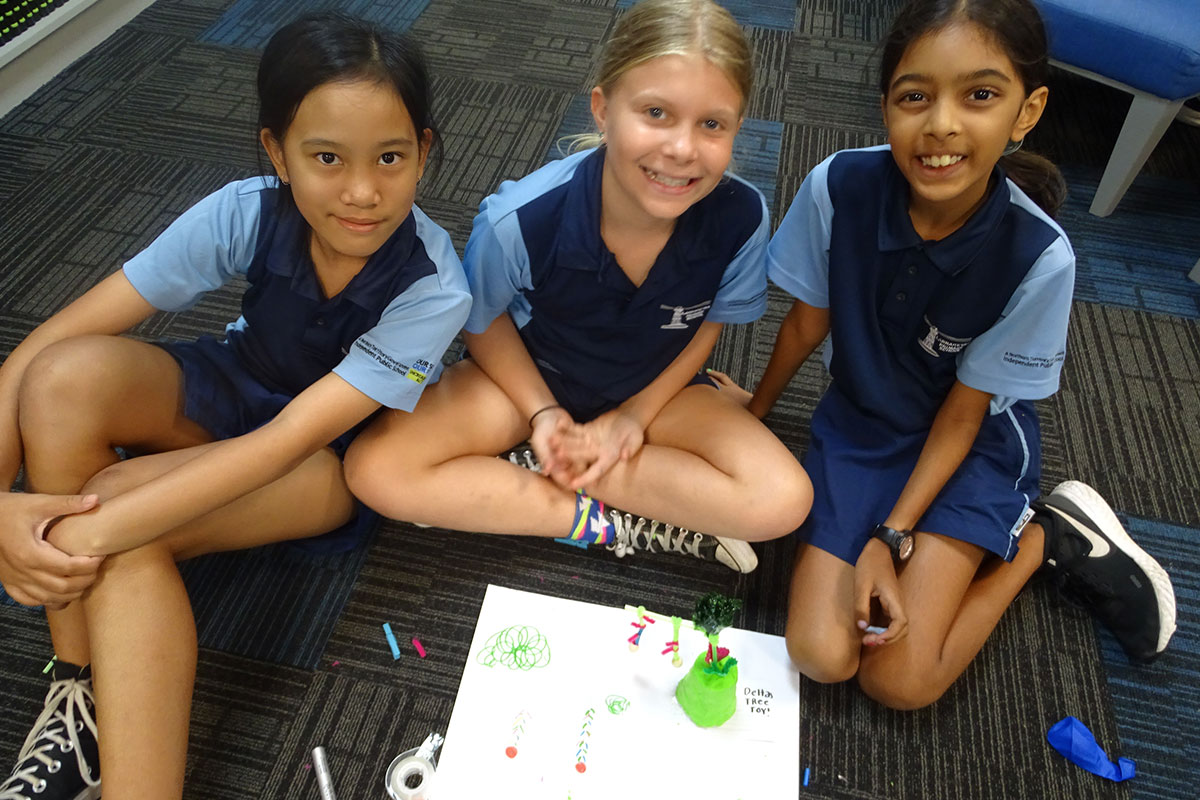 STEAM in the classroom
STEAM education is an everyday occurrence with science, maths, and the arts commonly integrated in student activities. Classroom activities are also enhanced through our digital technologies, and 21st Century Learning programs.
STEAM Days
STEAM Days are dedicated experiences where our school partners with industry to provide students the opportunity to solve real problems.
2021 STEAM Day: The Territory Wildlife Park
In November 2021, our whole school participated in a number of year level appropriate challenges that saw our students work together and apply STEAM and 21st century skills to solve problems posed by The Territory Wildlife Park.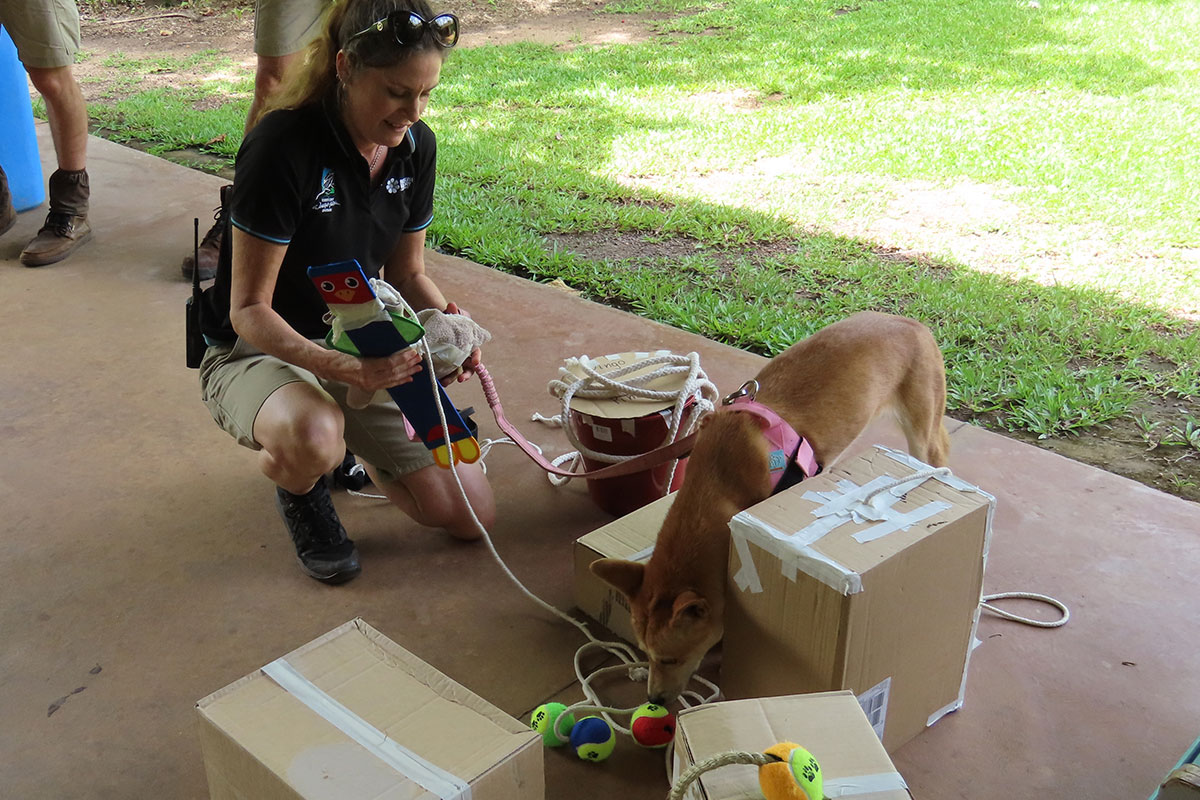 These problems were:
Early Childhood: Design a water play area for young park visitors to enjoy and cool off in during the hotter wet season months.
Middle & Upper: Create dingo enrichment ideas to entertain the park's two resident dingos.
2022 Early Childhood STEAM Day: STEAM Through Storybooks
This year, our Early Childhood students will solve problems presented in fairy tales.
3 Little Pigs: Build a new house that the wolf can't blow down.
Rapunzel: Engineer a way to help Rapunzel escape from the tall tower.
Little Red Riding Hood: Break grandma out of the room where the wolf has her trapped.
In every activity, our STEAM Days promote a multidisciplinary approach across design, communication, problem solving, and creative and critical thinking to develop solutions.
They are a key example of integrating and applying subject matter in context.
Extracurricular Activities Program & QUEST
A core goal of STEAM education is to prepare students with the interest and skills that will make them successful in the workplace.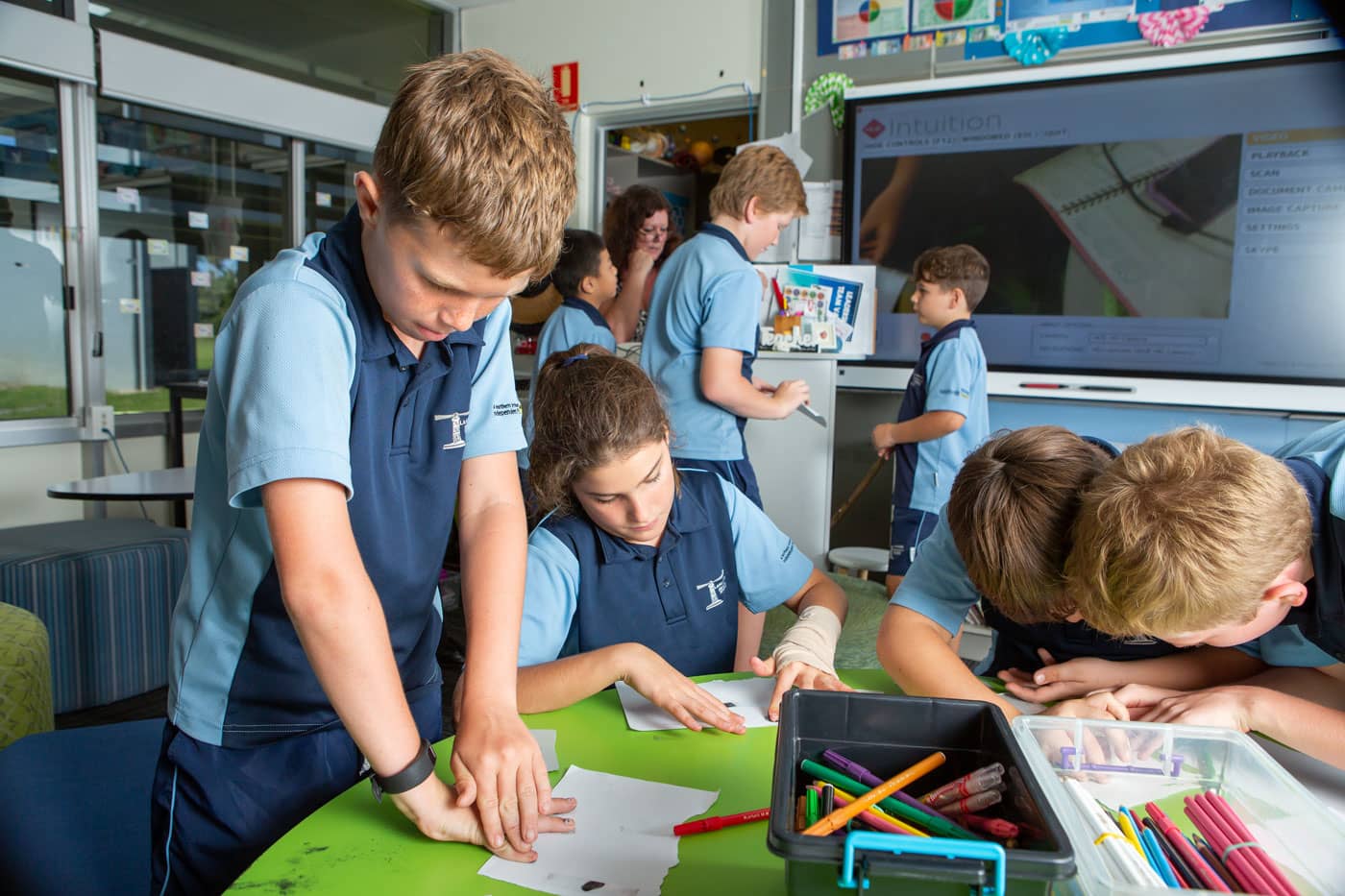 ECA: Developing interests
When students are able to sample many activities they quickly identify interests. Enter the Extracurricular Activities Program (ECA).
Each term a new set of extra curricular activities are available for students to join. Each activity is run by a subject matter expert or teacher and are organised under the categories of Knowledge, The Arts, and Physical Activity.
The ECA also develops general capabilities in leadership, goal setting, time management, responsibility and long-term commitment.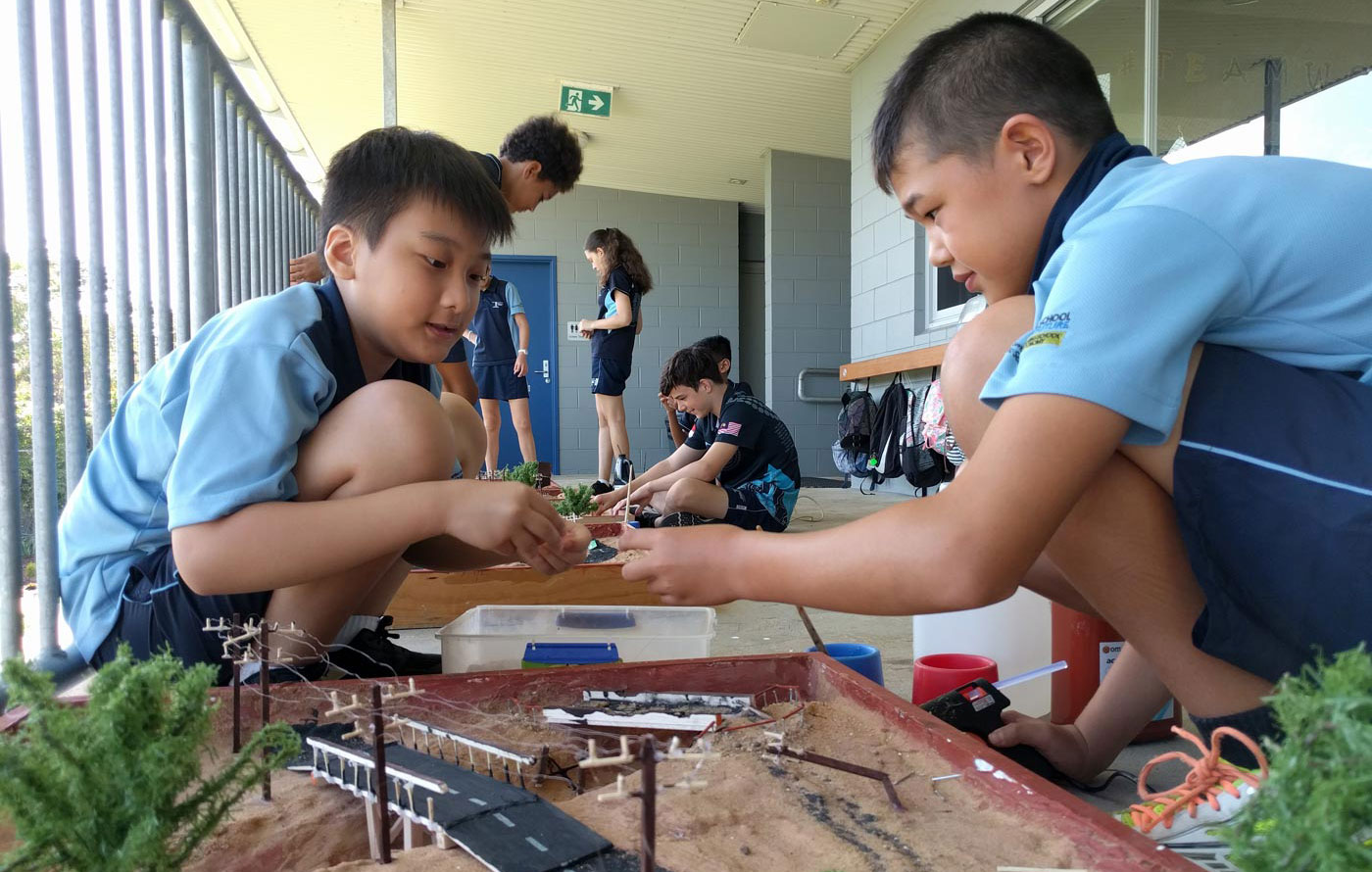 QUEST: Inquiry based learning with industry
QUEST extends learning beyond the classroom by bringing real-world industry projects and experience to student projects.
Integrating STEAM subjects and the 4C's of 21st Century Learning, QUEST projects give our students access to industry and community experts as they explore solutions to specific inquiries.
QUEST was recently shortlisted in the 2022 Pathways To Continued and University Education category of The International School Awards.
A continued priority
In classroom learning, STEAM Days, and ECA and QUEST programs exemplify how Larrakeyah Primary is focused on delivering STEAM education effectively. Our school leadership, focus teams, and international partnerships will continue to explore and resource our continual improvement in STEAM.