About the reading program
Students in Years 3-6 who have achieved PM reading level 25 will participate in the Literacy Pro Reading Program. Literacy Pro is a research-based, online assessment resource that provides teachers with evidence-based data, so they are informed when making teaching/learning decisions to develop their students into successful, proficient readers. It uses 'real' books which literacy experts agree are best for developing reading success in children.
How it works
Students initially complete the online Lexile test which determines their Lexile Reading Measure. The score they achieve indicates the level of reading which when matched to a book of the same or similar level, the students would competently be able to read and comprehend. Students are guided towards texts that will challenge but not frustrate them. The Lexile test is repeated in weeks 1 and 6 of each term which enables both teachers and students to track the student's reading progress.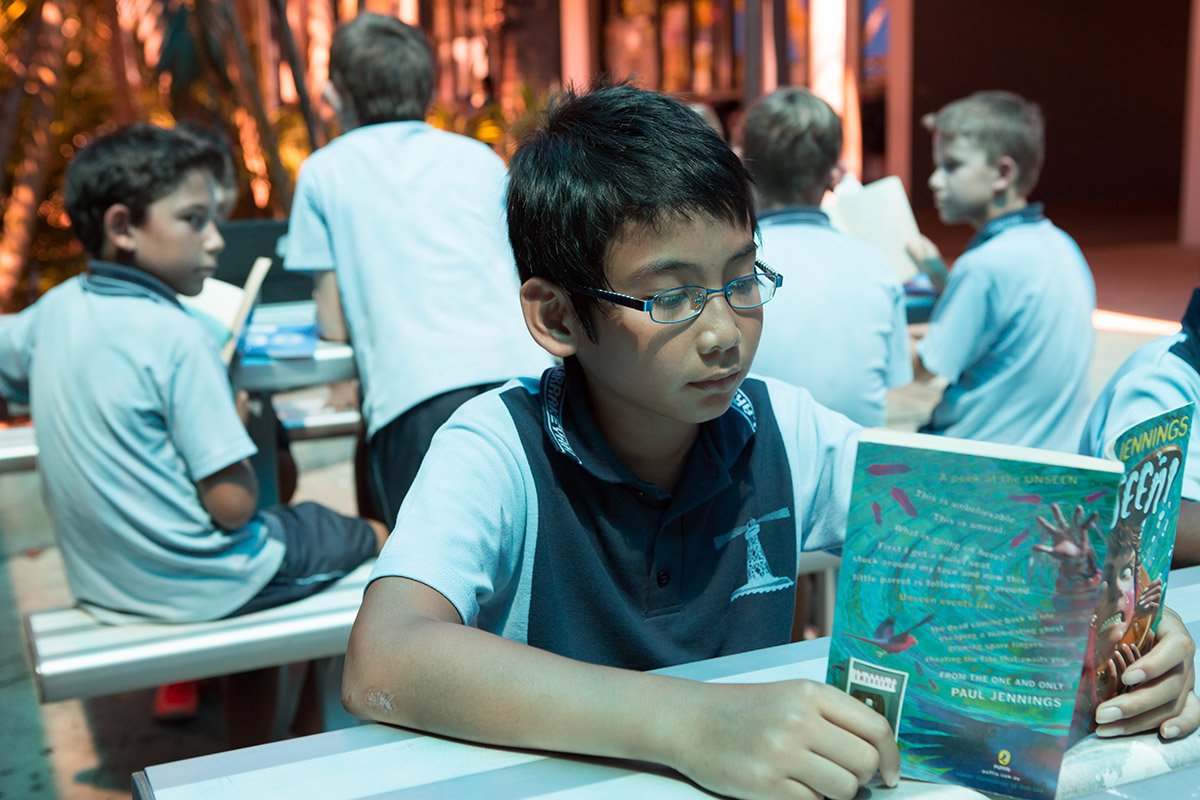 After completing the Lexile Test, Literacy Pro generates a list of suggested books to read based on their reading level and interests. Students can choose to read a book from this list or select a different book from the Lexile section of our School Library within their Lexile range.
Assessment and quizzes
Once students have finished reading their book they take an online multiple choice comprehension quiz on Literacy Pro consisting of 10 questions about the book they have just read. Students must score at lease 7/10 on the quiz in order to pass the book and are then rewarded with points, providing them with greater motivation to continue to read independently. It is expected that students will read at least one book every 2 weeks or 5 a term and quizzes are to be completed after each book is read. Quizzes can be completed either at school or at home but Lexile tests must be completed at school, as it is crucial that the Lexile Reading Measure reflects the student's independent reading ability. Our school has a special Literacy Pro Page to which only Larrakeyah Primary students can log into and parents are encouraged to monitor their child's progress.