In 2016, the Independent School Review team recognised Larrakeyah Primary as 'A School of Choice.' It has already exceeded its projected growth for 2018. This year alone, the school has seen an increase of 20% in its enrolments. We are excited to introduce our purpose built ITC lab and new class rooms to accommodate these changes. Our new building has been operational since April 2017 and includes new playground equipment in between the new building and basketball court.
Due to the ever increasing popularity of our school in the community, there is a need for the school to adhere strictly to its priority enrolment area.
Priority enrolment area for Larrakeyah Primary School is defined by an orange outline in this map: https://education.nt.gov.au/education/policies/enrolment/priority-enrolment-area-maps-2017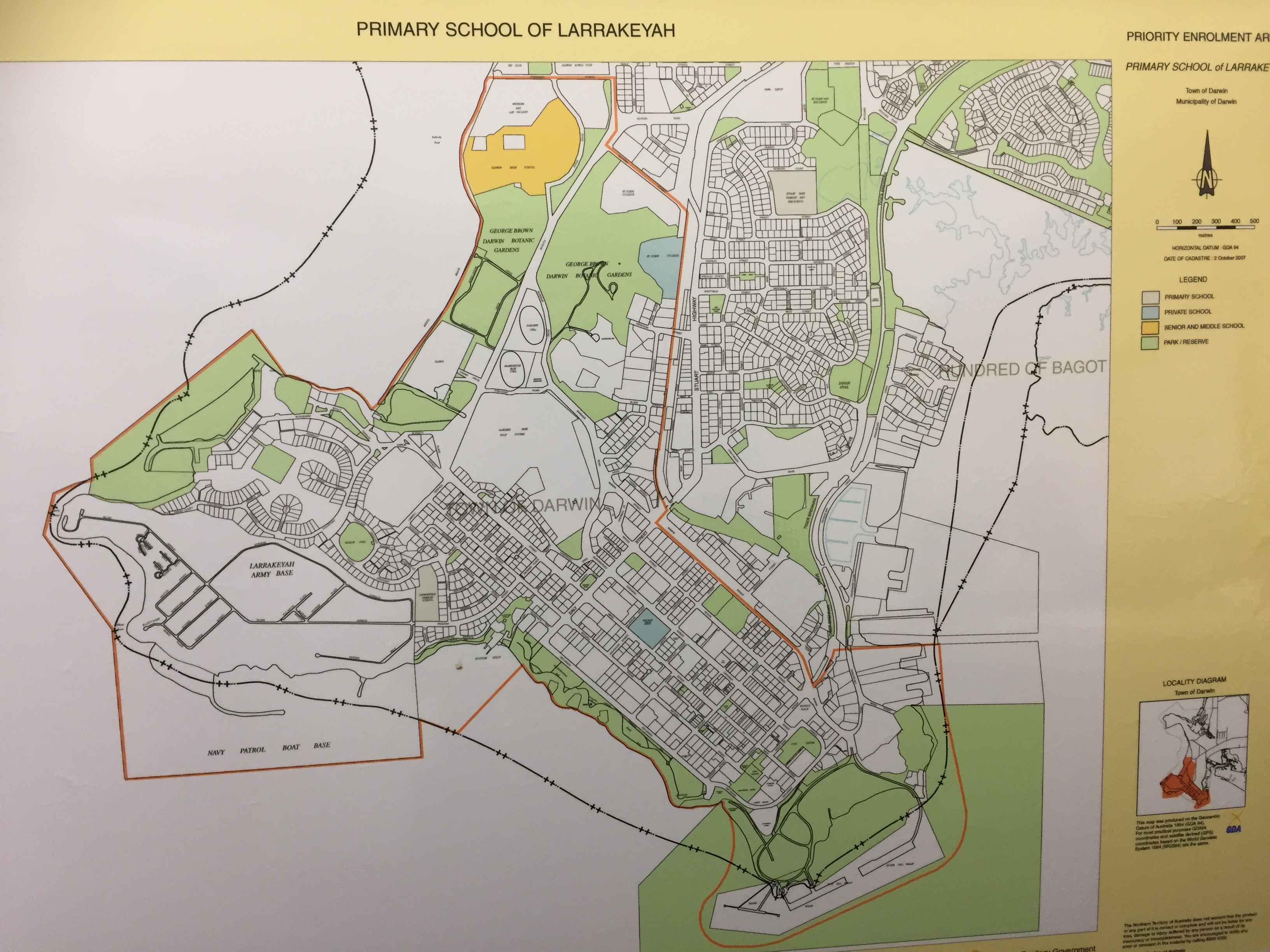 If you reside in the priority enrolment area please enrol online.