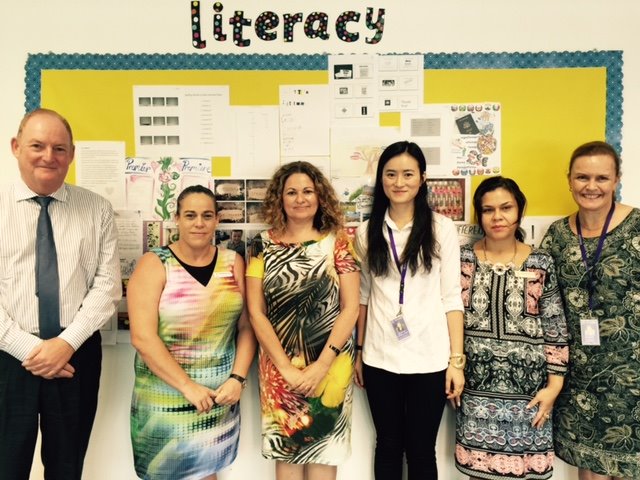 Avondale Grammar School is an international school in Singapore. This school implements the Australian Curriculum, uses NAPLAN results and offers a broad extra-curricular program. The partnership with Avondale Grammar School progressed further with 3 staff members visiting the school for combined Year 5 camp planning and Year 6 study tour to Singapore planning.
In May 2015, we had the pleasure of meeting staff and Year 5 students from Avondale Grammar School. The students visited as part of their annual camp to Kakadu. Year 5 students and parents came to the school in the evening to welcome the students.
Following their visit to Singapore and in preparation for the Year 6 study tour to Singapore this year, Mr Collister, Mrs Harvey and Mr King gave an excellent information presentation to parents of students currently in Year 5. This was well attended by parents. The presentation covered all aspects of the trip and gave parents an opportunity to ask questions.
The Principal and 2 early childhood staff visited Avondale Grammar School in September for the purpose of understanding the school's literacy, numeracy and Chinese programs.