Posted on 24 March, 2022 in School Programs
Building International School Partnerships
Partnerships with international schools provide our students unique learning opportunities that encourage their development as global citizens. They also open the door to shared professional development for our teachers and innovations in school programs.
Choosing which schools we align with is guided by our mission, our values, and our commitment to high standards.
Partnerships linked by values and curriculum
Parents and supporters of our school know that our mission to instil life-long learning through high standards, high expectations, and high achievement guides every initiative we explore.
In 2016 Larrakeyah Primary took a big step in service of this mission and became an accredited Cambridge International School. The only one of its kind in Darwin and one of 19 in Australia.
The network of Cambridge International Schools – now over 10,000 strong worldwide – affords our school the opportunity to engage with other outstanding schools abroad who share our values of responsibility, achievement, and respect.
Both formal and informal partnerships have been established with a number of schools and institutions since Larrakeyah Primary became an Independent Public School in 2014.
Two such relationships include our long standing partnership with Repton International School and our emerging one with Leeds International School. Both excellent Cambridge International Schools.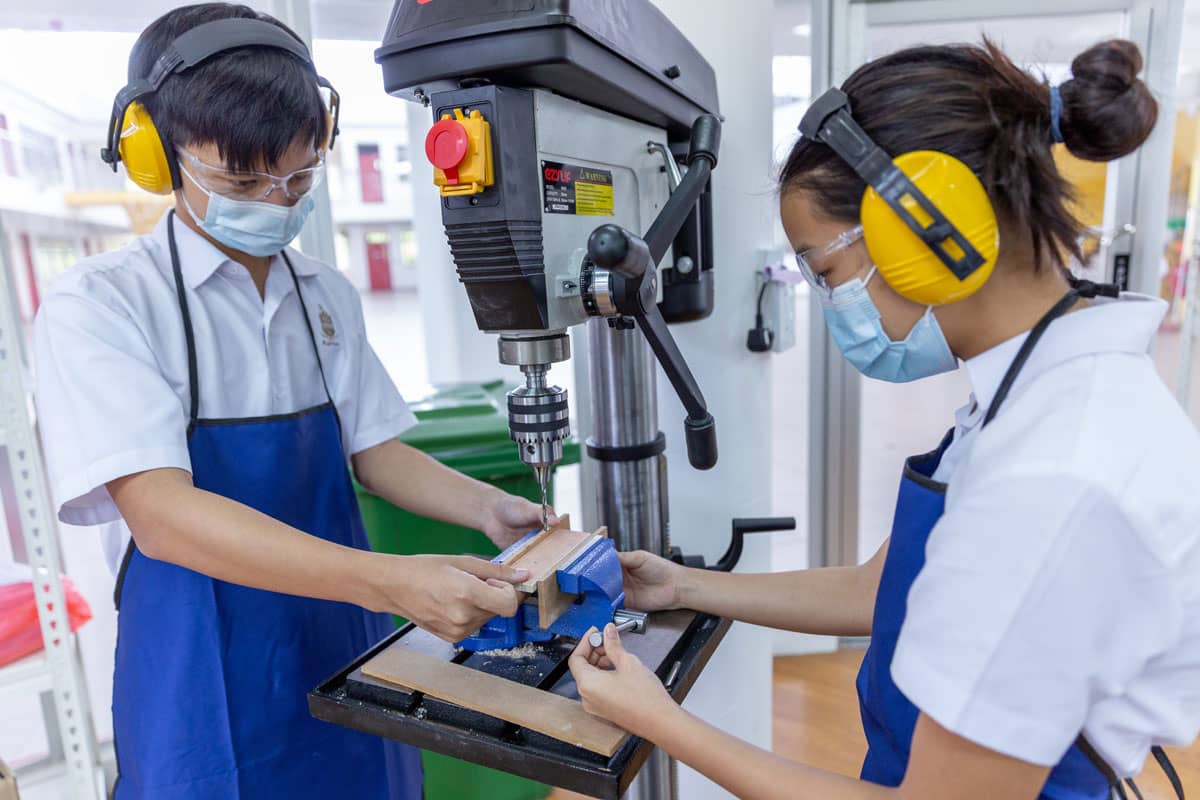 Partnership with Repton International School
Since 2017 Larrakeyah Primary School has enjoyed a rich sister-school relationship with Repton International School in Johor Bahru, Malaysia as well as other institutions. For over half a decade we have worked together to offer both student bodies deeper learning through diversity, cultural exchange, and unique experiences.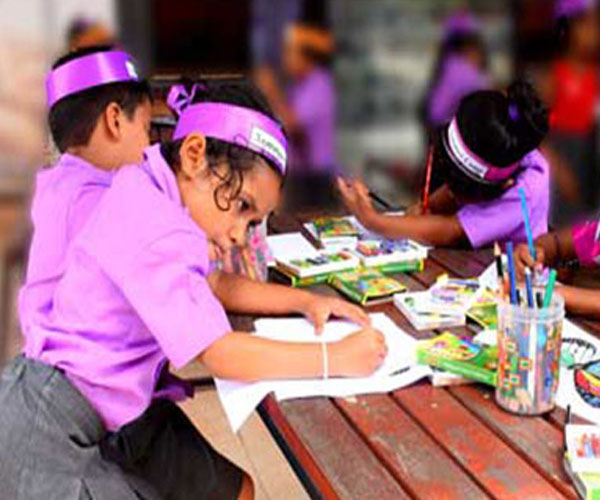 Exploring opportunities with Leeds International School
We are currently exploring a new partnership with Leeds International School in Singapore. Potential future travel tours, virtual participation in school productions, and sharing approaches to inquiry-based learning are possible ventures in 2022.
Excellence, approach, and 21st Century Learning
Both Repton International School and Leeds International School share our focus on high achievement and excellence. This is supported through the Cambridge International School curriculum which aligns standards across all three schools.
Cambridge qualifications are globally recognised and accepted by schools, universities, and employers around the world. All universities under the Universities Australia umbrella recognise Cambridge qualifications, including the Group of Eight coalition of top universities.
Partnerships allow our teachers to access knowledge and resources that enable better teaching practices, planning, and programs.
All three schools recognise the importance of 21st Century Skills, STEM, and the role of the learning environment. The ability to share experiences and insights in the application of inquiry and activity based learning will strengthen our programs and help our students develop informed curiosity and a lasting passion for learning.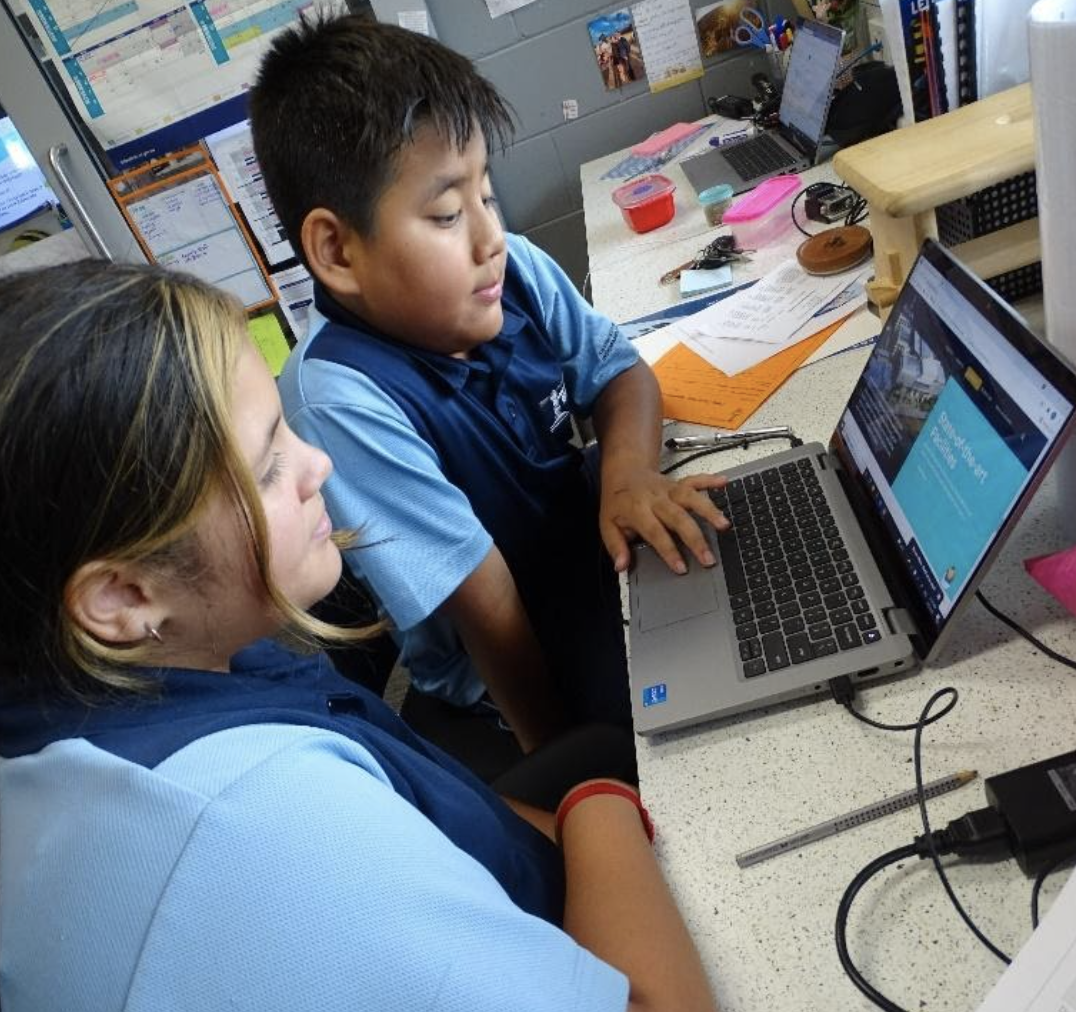 Remote engagement and shared experiences
One of the key benefits to a partnership is students and teachers visiting their sister-schools to explore similarities and differences in culture, learning environment, and teaching approaches.
In 2018, a cohort of 35 students was able to visit Repton International School as part of the Year 6 International Study Tour.
In 2019, senior Larrakeyah Primary teachers visited Repton to investigate teacher exchanges, student exchanges, and professional development opportunities in STEAM and 21st Century Learning.
Recently, the pandemic and restrictions on travel have made international visitation impossible. However, that has not stopped us from keeping connections strong.
Students are communicating with their international counterparts via video conferencing, exploring joint projects, and there's even the possibility of an international school participating virtually in the Larrakeyah Primary School Production in Term 3, 2022.
Moving forward
Partnerships will continue to play a pivotal role in deepening student learning through diversity and culture as well as contributing to the development and innovation of school programs, teaching approaches, and academic outcomes.
As international travel opens up we hope to work closely with our partners to conduct study tours, professional development, and foster mutually beneficial relationships.