Posted on 09 June, 2022 in School Programs
Beyond the Classroom: Student Leadership
Every program at Larrakeyah Primary is designed to extend student learning and promote leadership and responsible citizenship.
Leadership is about encouraging, motivating, and directing people to work together towards a goal – whether that be in a group of friends, a small team, or an entire organisation.
Leadership is a lifelong practice.
Becoming an effective leader requires the development of character traits and skills in areas such as:
Communication
Decision making and reflection
Organisation and goal setting
Collaboration and team building
Problem solving and planning
Creative and strategic thinking
Resiliency and conflict resolution
Cultural and emotional intelligence
The development of these leadership fundamentals is woven into our school programs. From classroom projects to extra curricular activities, students are supported to become confident and responsible leaders.
Student Leadership Team
Students also have the opportunity to become a member of the Student Leadership Team. This program provides structured leadership experience as members go "behind the scenes" to organise events, fundraisers, and represent their classmates.
For example, earlier this year the Student Leadership Team organised and ran their annual Mother's Day Stall fundraiser. They set up and promoted the event, organised the items for sale, and operated the stall on the day. The variety of gifts sold out and all proceeds went towards improving the school for all.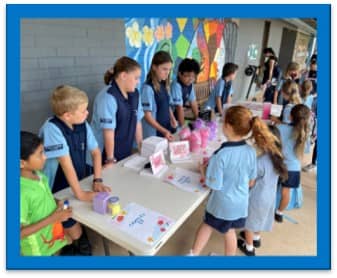 The Student Leadership Team follows a structured governance model and is made up of School Captains and Class Representatives who are nominated for their positions by their peers.
Part of being on the Student Leadership Team involves learning more about leadership roles in society and how government works.
For example, this year our student leaders had the opportunity to meet Hon Paul Kirby, Member for Port Darwin, to talk about what it means to be a politician and leader in the Northern Territory.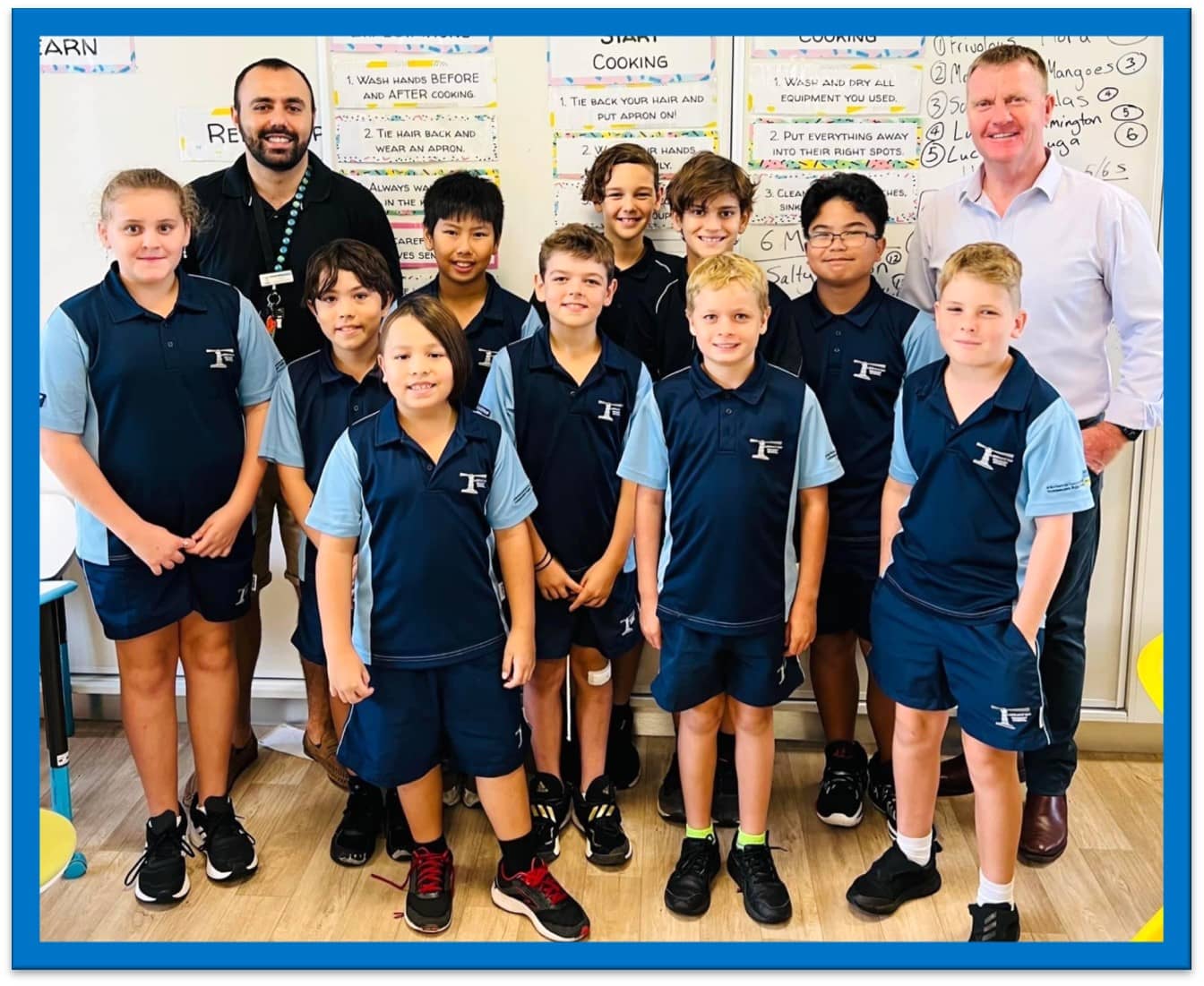 Just some of the questions the students asked were:
What are some good qualities a leader should have?
How do you help people make a difference?
What helped you decide to become a politician?
Beyond the Classroom
Developing student leadership is a fundamental tenet at Larrakeyah Primary. Whether they are developing skills through projects and activities, or participating in the Student Leadership Team, students continuously have opportunities to practice leadership.
This term we're exploring the programs that offer unique opportunities to students at Larrakeyah Primary School beyond the classroom.
Learn more about: