Posted on 12 May, 2022 in School Programs
Beyond the Classroom: Physical Education Program at Larrakeyah Primary
Physical health and fitness are an integral part of the curriculum. Through weekly physical education students develop physical literacy and a positive attitude to physical fitness. Beyond weekly classes, students have the opportunity to participate and compete in a number of inter and intra school sports days.
About the Physical Education Program
Developing physical literacy promotes general well-being, resilience, and success in school and life.
During weekly physical education classes, students develop cooperative and team work skills, ball handling skills, and fitness through a variety of sports. From skill development, to self discipline, stress reduction, and self esteem the benefits of physical education are widely recognised.
In fact, evidence shows that physical literacy also improves students':
Academic performance
Memory and attention span
Mental health and wellbeing
Overall level of physical activity
Other life skills, confidence, and behaviour
Relationships and friendships
Beyond weekly classes, the Physical Education Program dovetails into specific sporting events and competitions throughout the year.
Zone Sports Day
Zone Sport is an interschool athletics competition that sees participants from many schools come together to compete. Students compete in qualifying days for a chance to go on and represent their school in the Darwin Region Zone Interschool Athletics Gala Day in June this year.
Zone encompasses track and field events such as:
Long Jump
High Jump
Shot Put
Discus
100m and 200m Sprints
House Athletics Sports Carnival
The much anticipated Sports Carnival is an intra school sporting event that sees the school houses of King, Goyder, Wickham, and Leichhardt compete for the Sports Carnival Championship.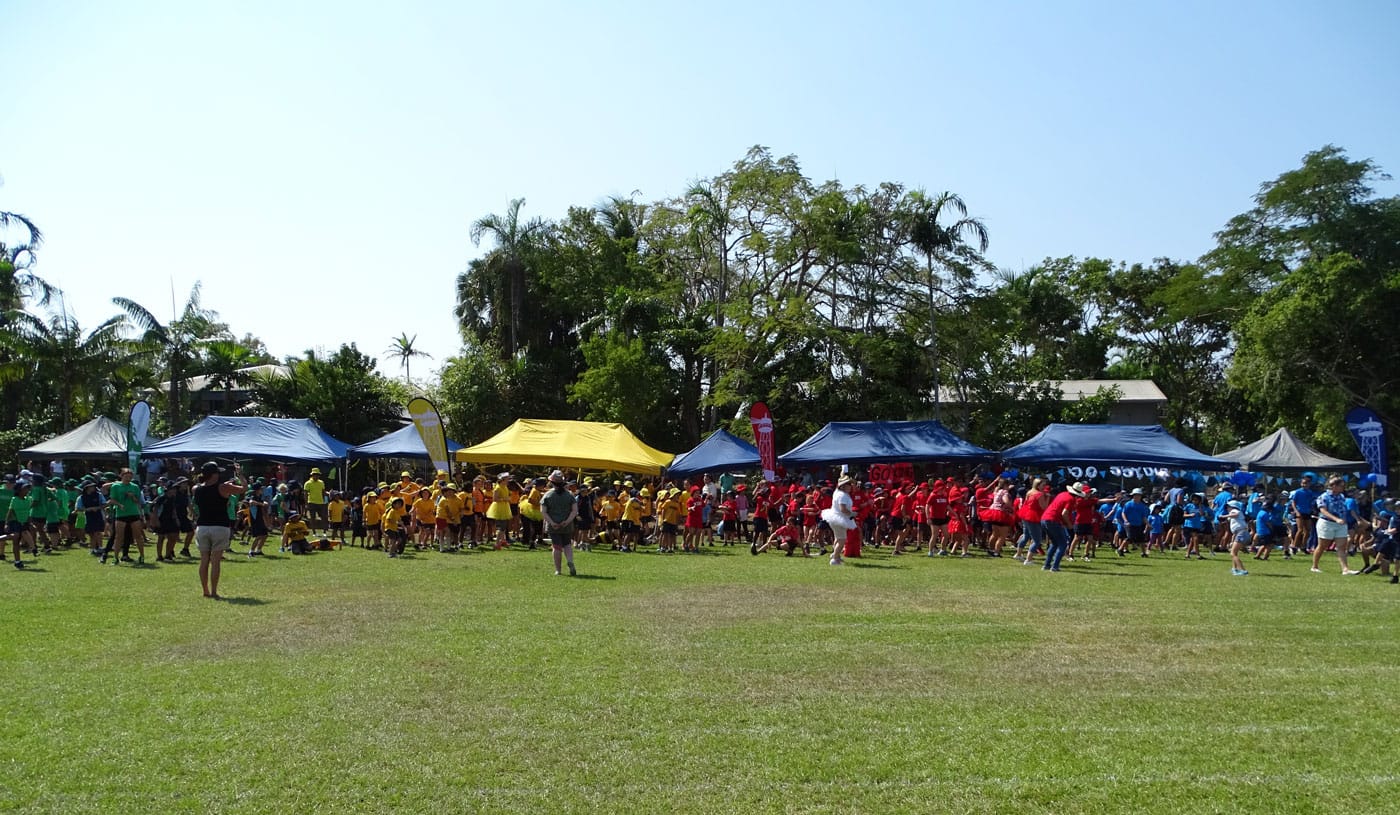 As part of the athletics carnival, 3 sports days will see different year levels compete to place for ribbons and win points for their House. The championship is decided by the House with the most points won over the course of the sports days.
Year 3 - 6: Track and field sports day
Middle and Upper Primary students compete in track and field events:
Running
Shot Put
Discus
High Jump
Long Jump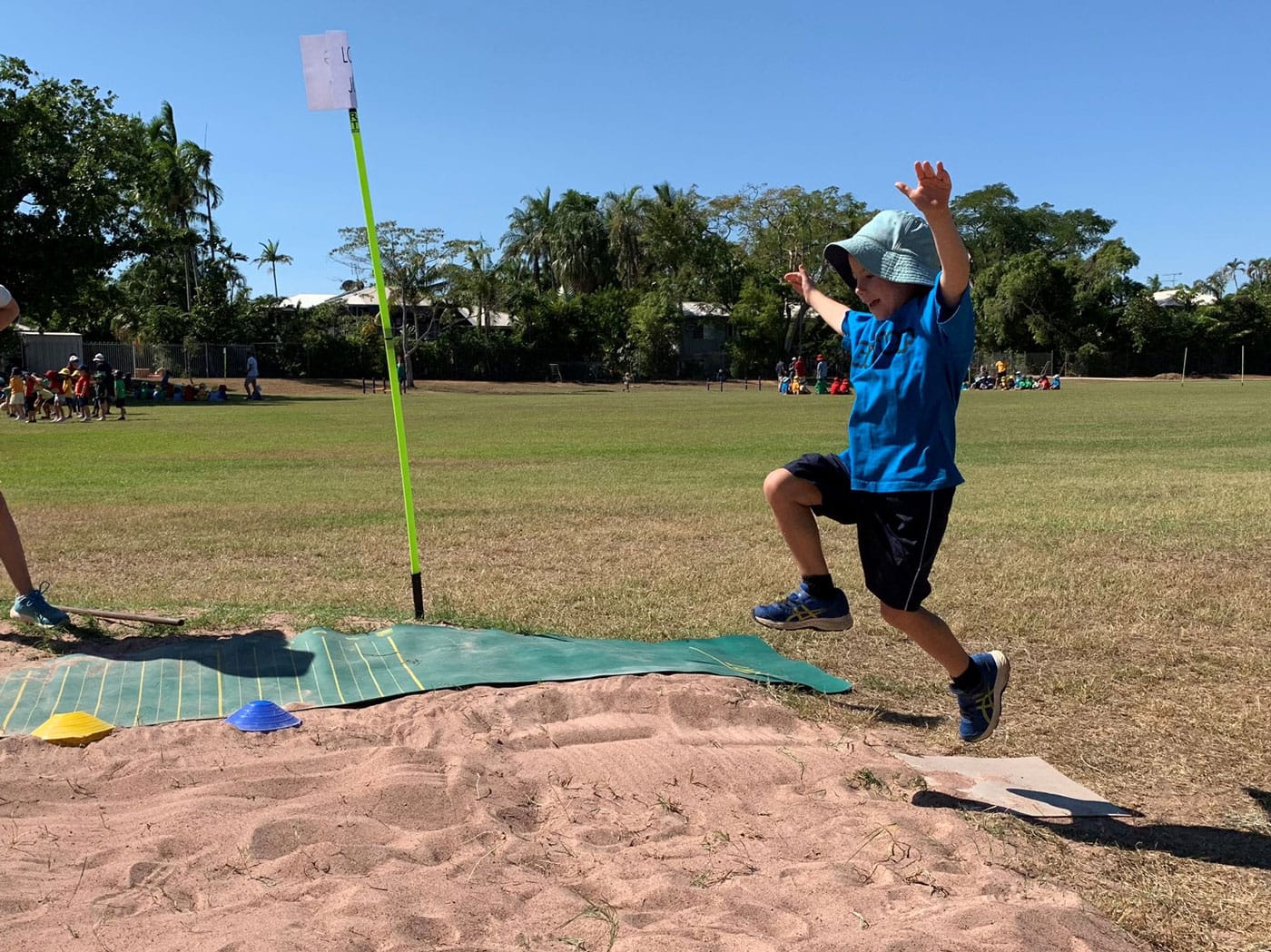 Early Childhood: Tabloid sports
Transition to Year 2 students compete for fun, fitness, and House points in a variety of tabloid sports such as:
Sling Throw
Long Jump
Bulls Eye
High Jump
Egg and Spoon Relay
Shot Put
Whole School Running Days: Finals
The culmination of running events comes to a head in a number of finale events across 50m, 100m, and 200m races.
Programs at Larrakeyah Primary School
This term we're exploring the programs that offer unique opportunities to students at Larrakeyah Primary School. Take a look at our after-school programs; Extra Curricular Activities and Tutoring.