Posted on 05 November, 2020 in School Programs
The Early Years Learning Framework: Larrakeyah Preschool and Childhood Development
Larrakeyah Primary School consists of two seperate educational section – the Primary School and the Preschool. While they are both vital parts of Larrakeyah Primary School they operate in different ways and in many cases appear to be very separate elements. There are differences in the curriculum, the hours and days that students attend, how the children are taught and the compliance process that the Preschool must regularly go through.
Larrakeyah Primary School Preschool is acknowledged as being a leading preschool through the quality of the teaching, the outstanding programs and the beautiful grounds that provide a welcoming environment in which students can learn. The Head of Preschool is Mrs Mary Boeck, who is Early Childhood trained and has been the preschool teacher for over 10 years. She has been very well supported by excellent teaching assistants, currently Gay Thomas and, previously, Felicity Manfreda.
The Preschool has a total of 44 students divided into two equal classes – the Turtles and the Dolphins. Such has been the popularity of the Preschool that over the past few years there has been a waitlist of up to 24 students waiting to get a spot. There is now a strictly enforced Preschool Enrolment Policy that ensures only students living in the priority enrolment area can attend.
Government regulations dictate that all preschool children must receive 15 hours of instruction per week. In the past Larrakeyah Preschool had a morning group and an afternoon group, with each group attending for 3 hours per day. Mary was responsible for changing this so that students do full days at Preschool. One week the Dolphins will attend Preschool for 2 days and the Turtles will do 3 days. The next week this is reversed. This has been very beneficial and helps with the transition into Transition in the Primary school.
As the Head of Preschool, Mary runs excellent programs based on the Early Years Learning Framework and the Northern Territory Preschool Curriculum. She works closely with the Transition and Early Childhood teachers to ensure that the preschool children are prepared very well to transition into the 'Big' School.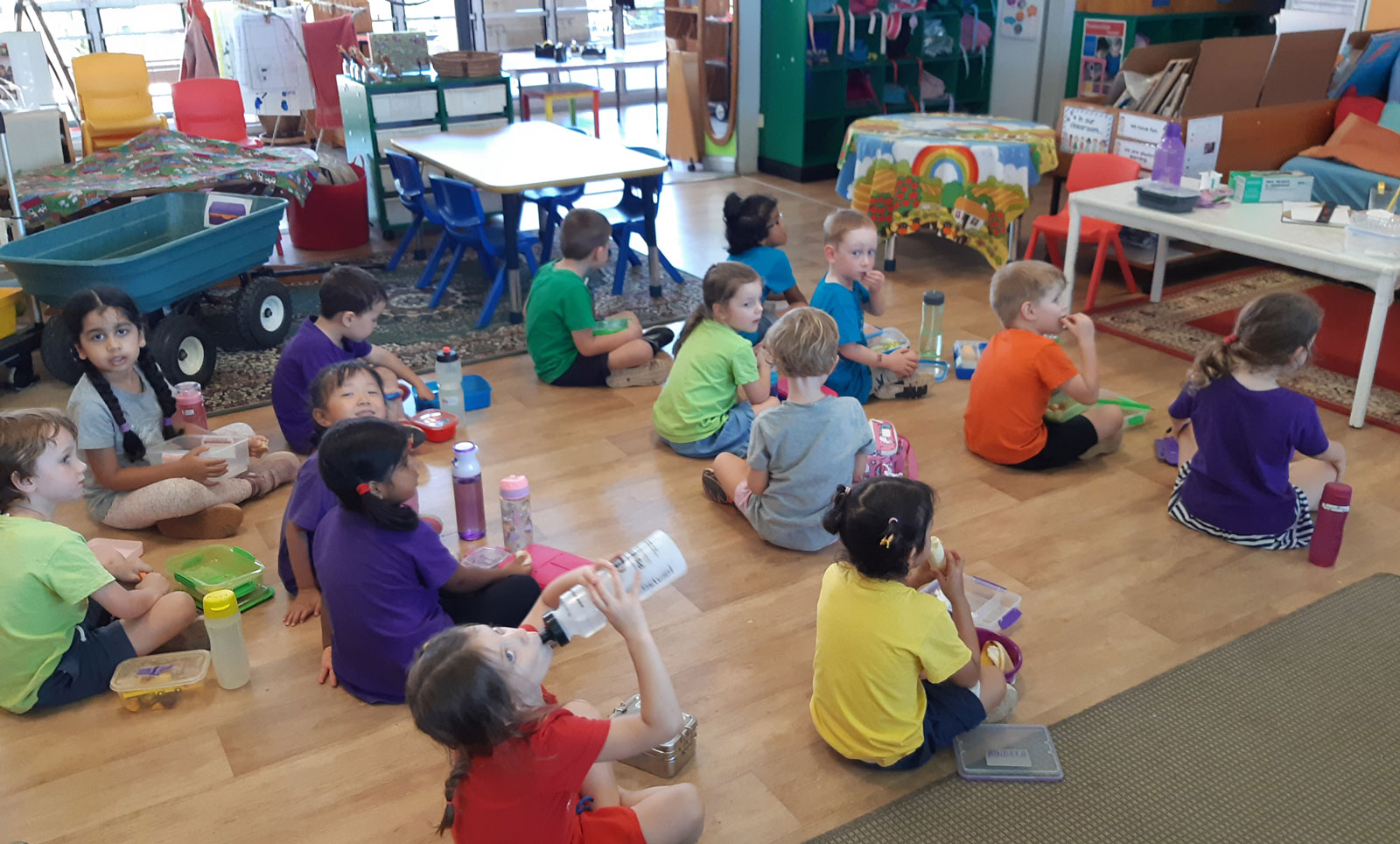 The Early Years Learning Framework (EYLF)
The aim of EYLF is to extend and enrich children's learning from birth to five years and through the transition to school. It was developed by the Council of Australian Governments to assist educators to provide young children with opportunities to maximise their potential and develop a foundation for future success in learning.
The Framework draws on international evidence that early childhood is a vital period in children's learning and development and lays the foundation for ensuring that children in all early childhood education and care settings experience quality teaching and learning.
The EYLF has a specific emphasis on play-based learning and recognises the importance of communication and language (including early literacy and numeracy) and social and emotional development. The Framework has been designed for use by early childhood educators working in partnership with families. Early childhood educators guided by the Framework reinforce, in their daily practice, the principles laid out in the United Nations Convention on the Rights of the Child (the Convention). The Convention states that all children have the right to an education that:
lays a foundation for the rest of their lives
maximises their ability
and respects their family, cultural and other identities and languages
The Convention also recognises children's right to play and be active participants in all matters affecting their lives.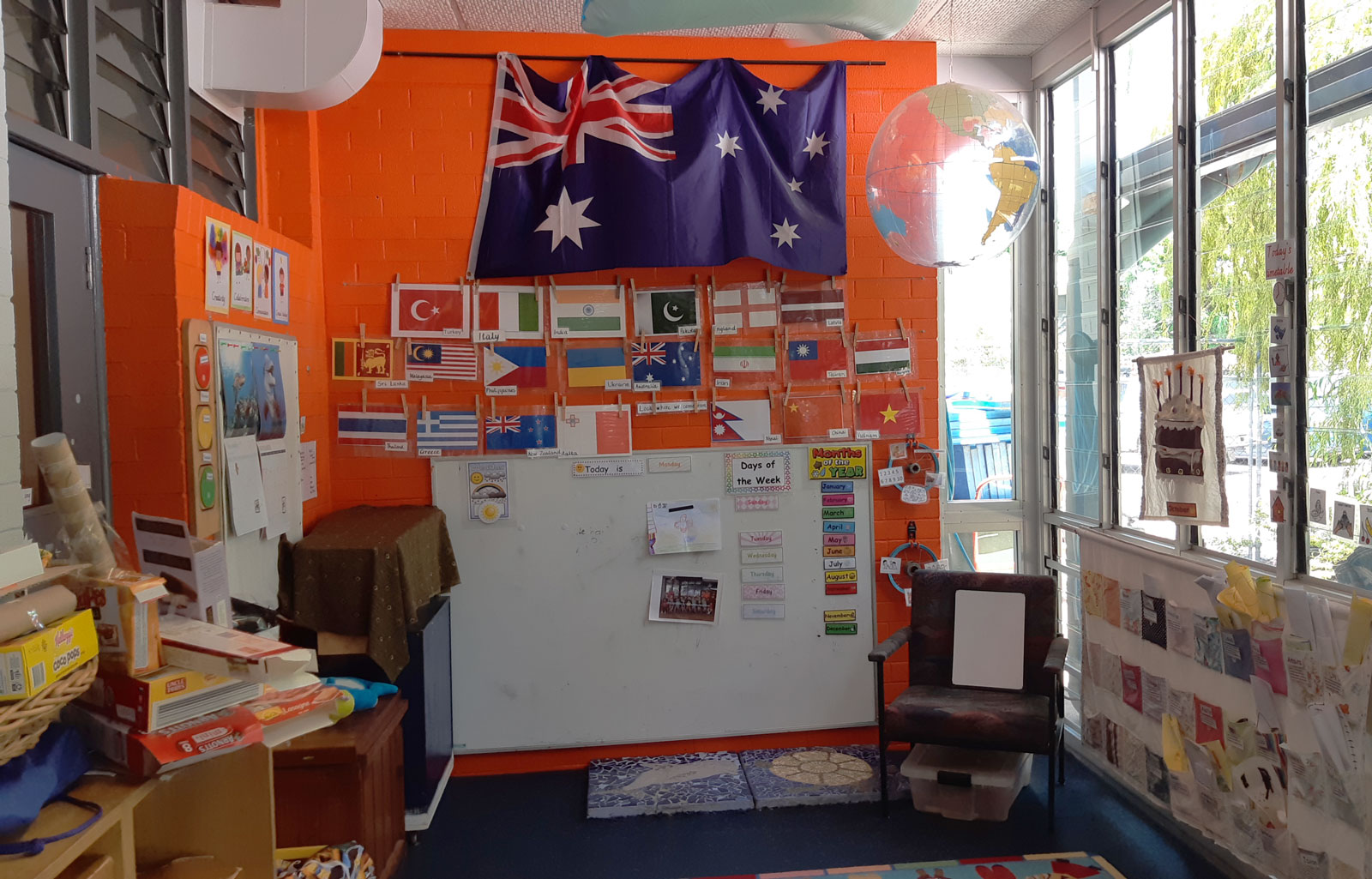 The basis of the EYLF is that children's lives are characterised by belonging, being and becoming. Children's earliest development and learning takes place through relationships with family, community, culture and place. The family is a child's first and most influential educator. As children participate in everyday life, they develop interests and construct their own identities and understandings of the world.
Belonging
Knowing where and with whom you belong is an essential part of human existence. A child belongs to a family, a cultural group, a neighbourhood and then a wider community. There is an interdependence with others which helps to define a person's identity. From early childhood onwards relationships are crucial to a sense of belonging and helps shape who a child is and who they become.
Being
Being is about the present and how a child begins to know themselves, how they build relationships with others and engage with the challenges of life. Childhood is not just preparation for the future, it is also about the present.
Becoming
During childhood, a child is shaped by many different circumstances and events. Their identities, knowledge, understandings, capacities, skills and relationships change during this time. Becoming is a reflection of the process of rapid and significant change that occurs in the early years as young children learn and grow. They learn to participate fully and actively in society.
The EYLF communicates Belonging, Being and Becoming through the following five Learning Outcomes:
Children have a strong sense of identity
Children are connected with and contribute to their world
Children have a strong sense of wellbeing
Children are confident and involved learners
Children are effective communicators.
The Early Years Learning Framework supports a curriculum model that encompasses all the interactions, experiences, routines and events (planned and unplanned), that occur in an environment designed to foster children's learning and development. This involves the Preschool educator in drawing on their professional knowledge, including their understanding of each child. They work in partnership with families to use the Learning Outcomes and guide their planning for children's learning, identify children's strengths and interests, choose appropriate teaching strategies and design the learning environment.
The Preschool educator is able to educate the children in a number of important ways:
They are responsive to children's ideas and play, and respond to children's evolving ideas and interests.
They assess, anticipate and extend children's learning via open ended questioning, providing feedback, challenging their thinking and guiding their learning.
They make use of spontaneous 'teachable moments' to scaffold children's learning.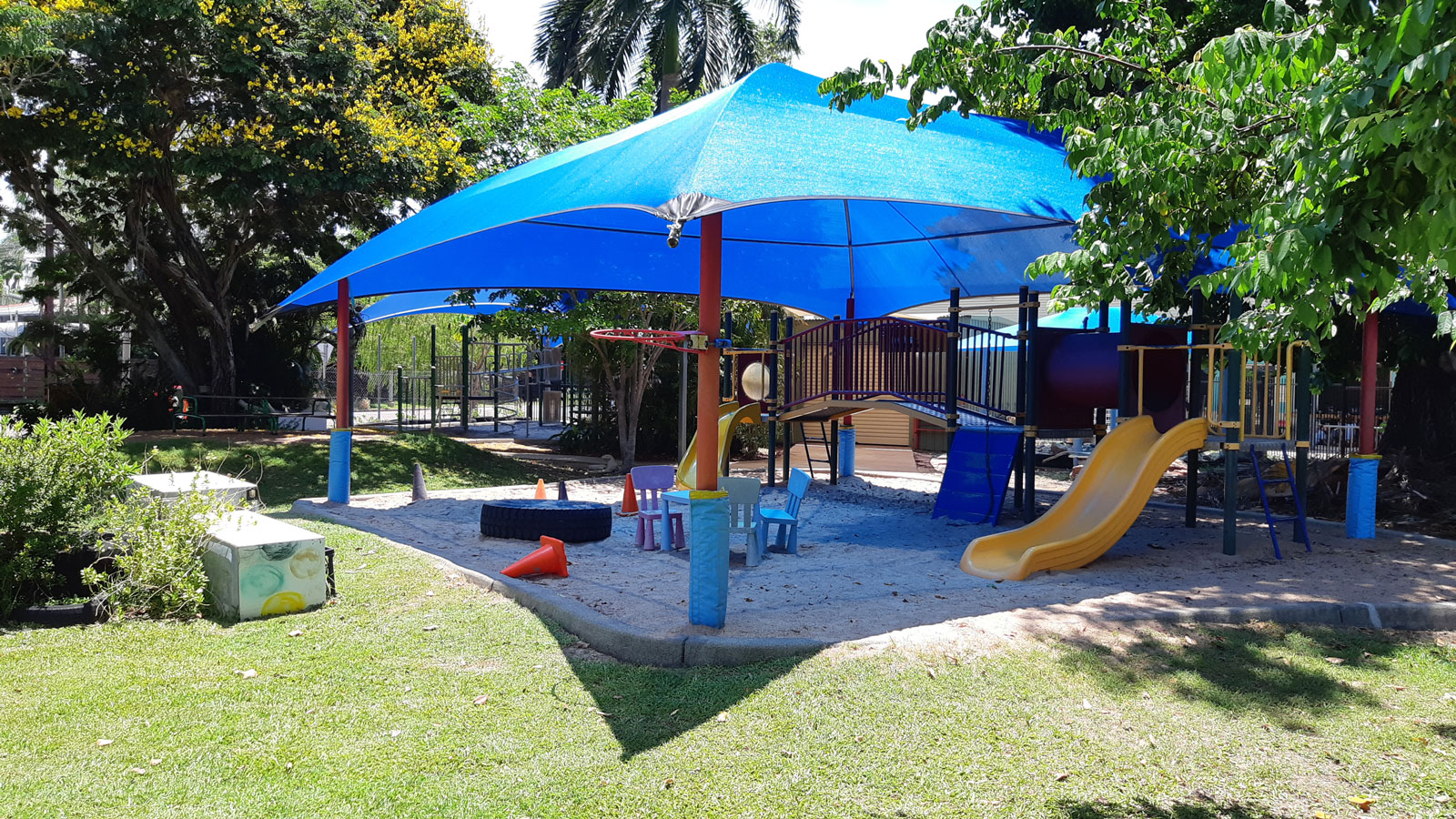 Children learn through Play: Play provides opportunities for children to learn as they discover, create, improvise and imagine. When children play with other children they create social groups, test out ideas, challenge each other's thinking and build new understandings. Play provides a supportive environment where children can ask questions, solve problems and engage in critical thinking. Play can expand children's thinking and enhance their desire to know and to learn. In these ways play can promote positive dispositions towards learning. Children's immersion in their play illustrates how play enables them to simply enjoy being.
Children learn through Intentional teaching: this involves educators being deliberate, purposeful and thoughtful in their decisions and action. Intentional teaching is the opposite of teaching by rote or continuing with traditions simply because things have 'always' been done that way. The Preschool teacher will actively promote children's learning through worthwhile and challenging experiences and interactions that foster high-level thinking skills. They use strategies such as modelling and demonstrating, open questioning, speculating, explaining, engaging in shared thinking and problem solving to extend children's thinking and learning.
Children learn through the Learning Environment: indoor and outdoor environments support all aspects of children's learning and invite conversations between children, teachers, families and the broader community. They promote opportunities for sustained shared thinking and collaborative learning. The Larrakeyah Preschool outdoor learning space offers a vast array of possibilities not available indoors. There are plants, trees, gardens, sand, rocks, mud, water and other elements from nature. The space invites open-ended interactions, spontaneity, risk-taking, exploration, discovery and connection with nature. The children develop an appreciation of the natural environment, develop environmental awareness and provide a platform for ongoing environmental education.
Children learn through Cultural Competence: Cultural competence is the ability to understand, communicate with, and effectively interact with people across cultures. This means:
being aware of one's own world view.
developing positive attitudes towards cultural differences.
gaining knowledge of different cultural practices and world views.
developing skills for communication and interaction across cultures.
The preschool teacher has an ongoing commitment to developing their own, and the children's, cultural competence in a two way process with families and communities.
Look out for our next article where we'll go into detail on the NT Preschool Curriculum.