Posted on 18 March, 2020 in School Programs
Our Difference: Supporting Student Development Beyond the Classroom
Beyond preparing students with the knowledge and skills core to the Australian Curriculum, at Larrakeyah Primary we aim to extend and support student development through a collection of programs designed to instil a lifelong appreciation for learning.
Let's explore just some of the programs that make our school different.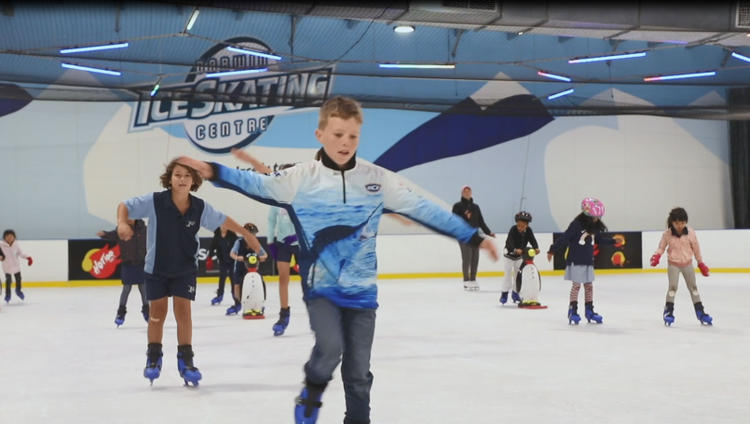 Extra Curricular Activities Program
Each term, we deliver a variety of activities (different every term) for students to experience. In introducing new activities each term we provide students with the opportunity to discover new passions and interests outside of their normal lessons.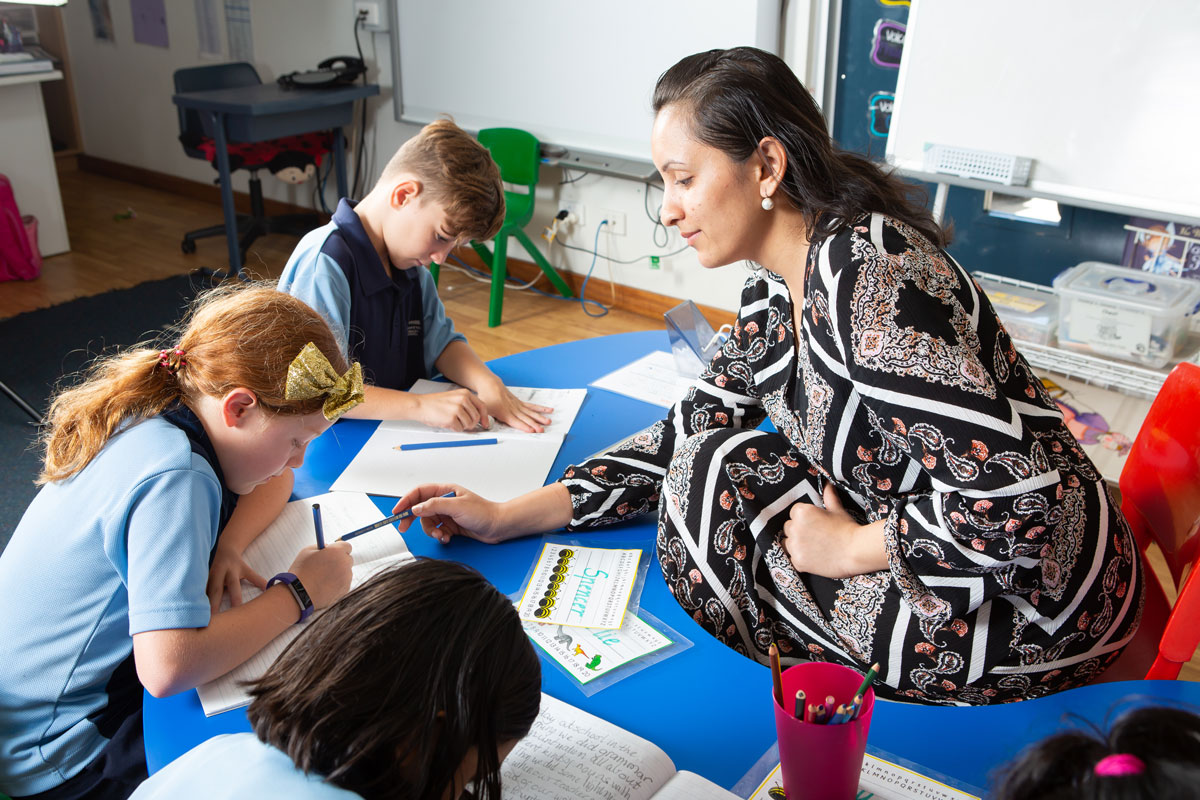 Tutoring Program
An innovative initiative at Larrakeyah Primary to enhance classroom learning and provide extra support or extension to students in the areas of Literacy and Numeracy.
Understanding that every student develops in different disciplines at different rates, the program aims to challenge students in areas they excel and shore up weaknesses in areas that may be impeding their progress.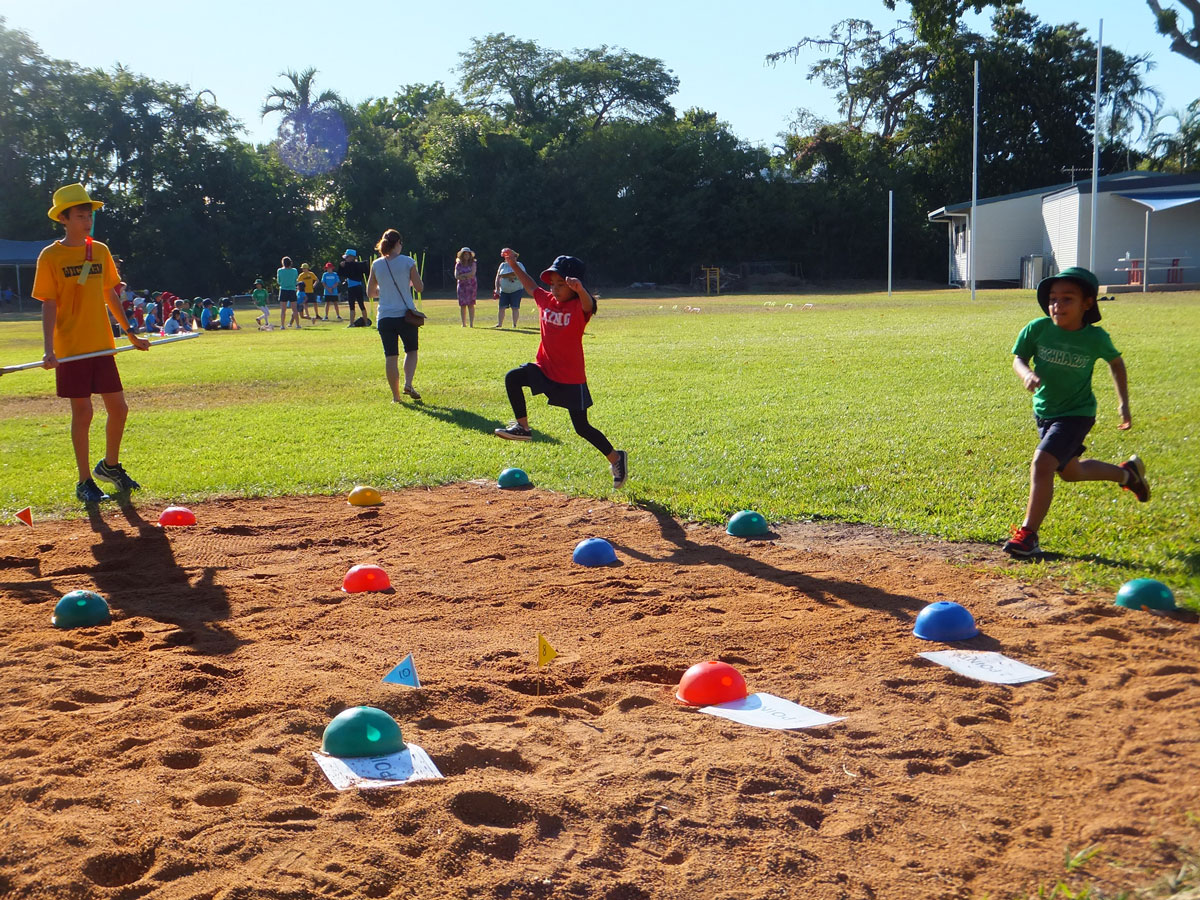 Health and Physical Education Program
Developing a strong correlation between physical health and general wellbeing in students from an early age is important. We have two dedicated Physical Education teachers, Mr Brad King and Mrs Emily Tutty, to ensure that every student participates in weekly lessons to increase physical activity, improve their health, and develop a positive attitude toward physical fitness.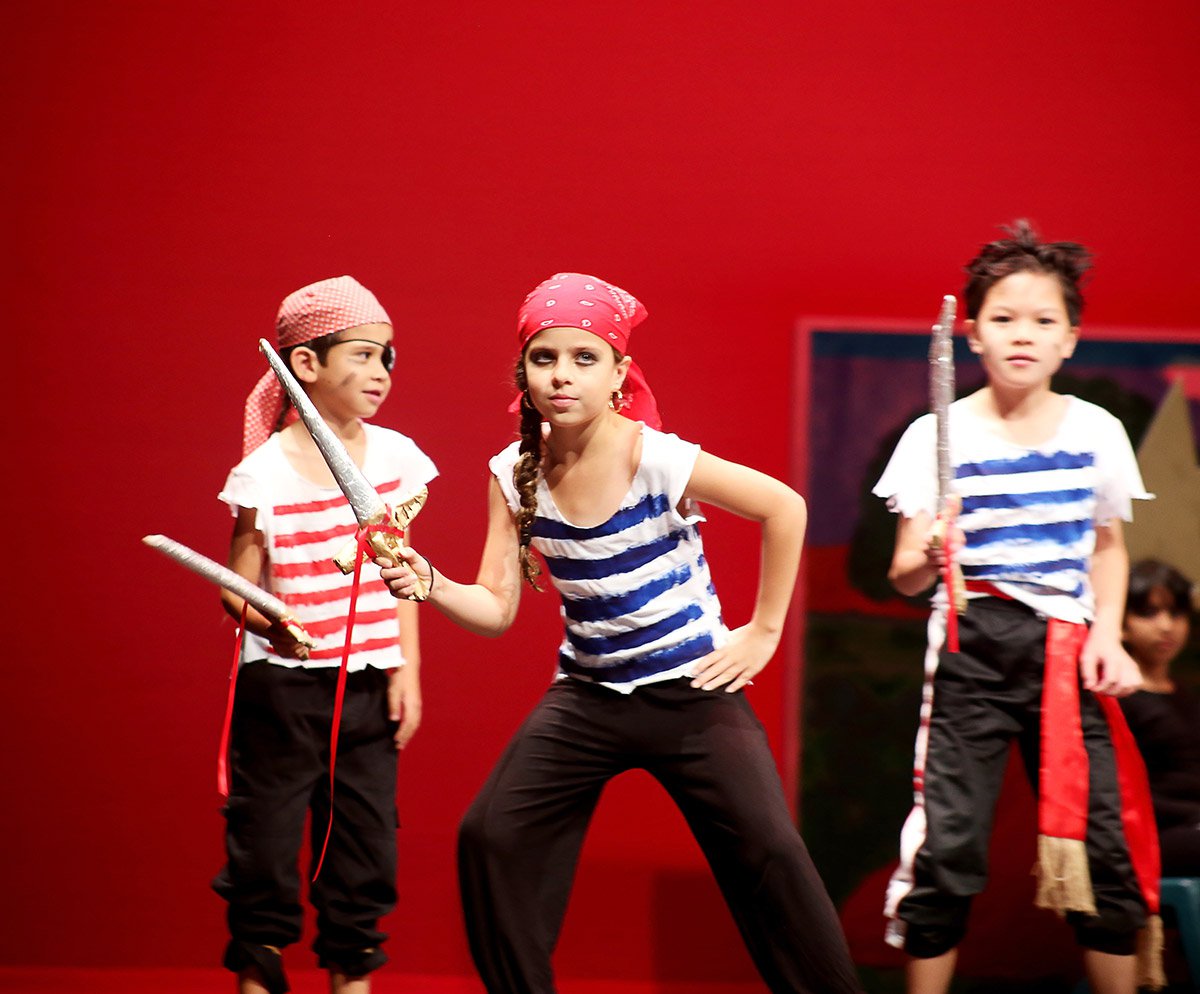 The Arts Program
The Arts is an important aspect of our whole-school commitment to STEAM learning. Every student engages in 10 weeks of study in The Arts; Music, Drama, Dance, Visual Arts and Media Arts.
The Arts develops both conceptual and technical skills to produce works and performances that tell stories, communicate ideas, and invoke emotion and response from the intended audience.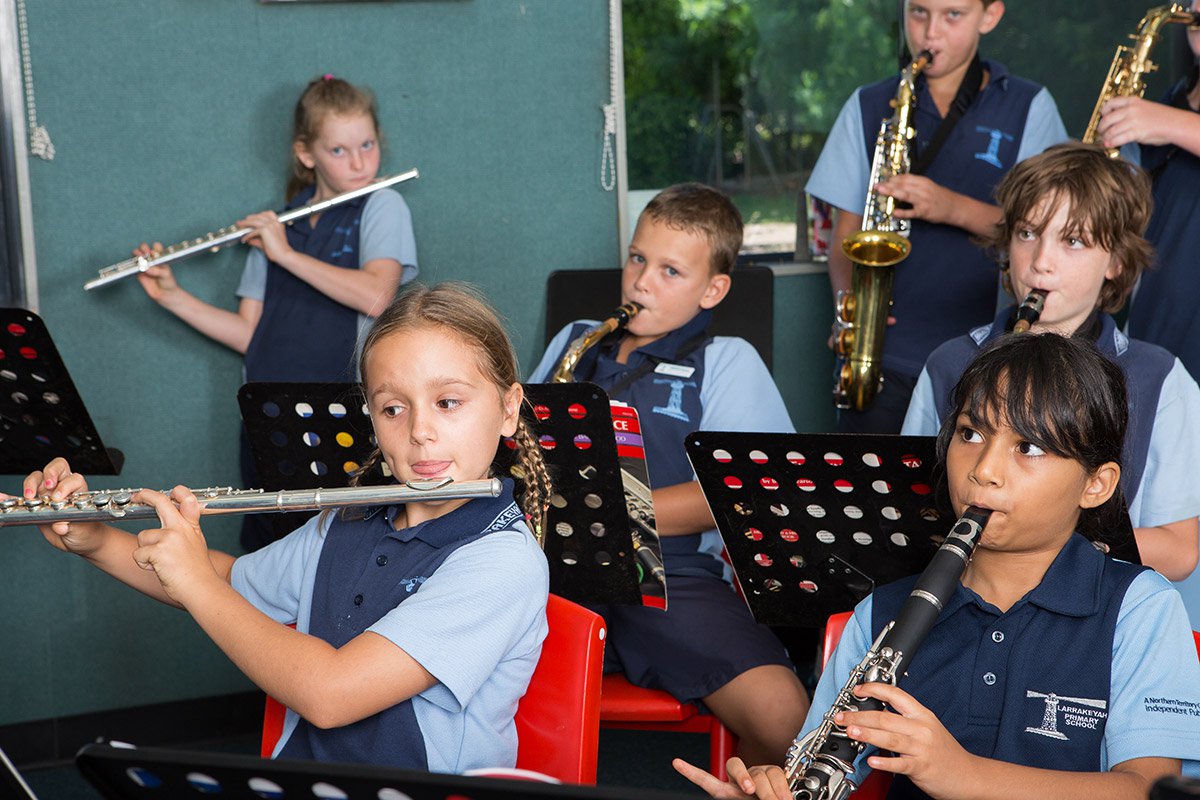 Instrument Program
In addition to The Arts program, music and instrument tuition is available both during and after school hours.
Year 4 students are offered tuition on flute, clarinet, percussion instruments, guitar, saxophone, trumpet and trombone.
Students from Transition to Year 6 can enrol in after hours tuition on piano or violin.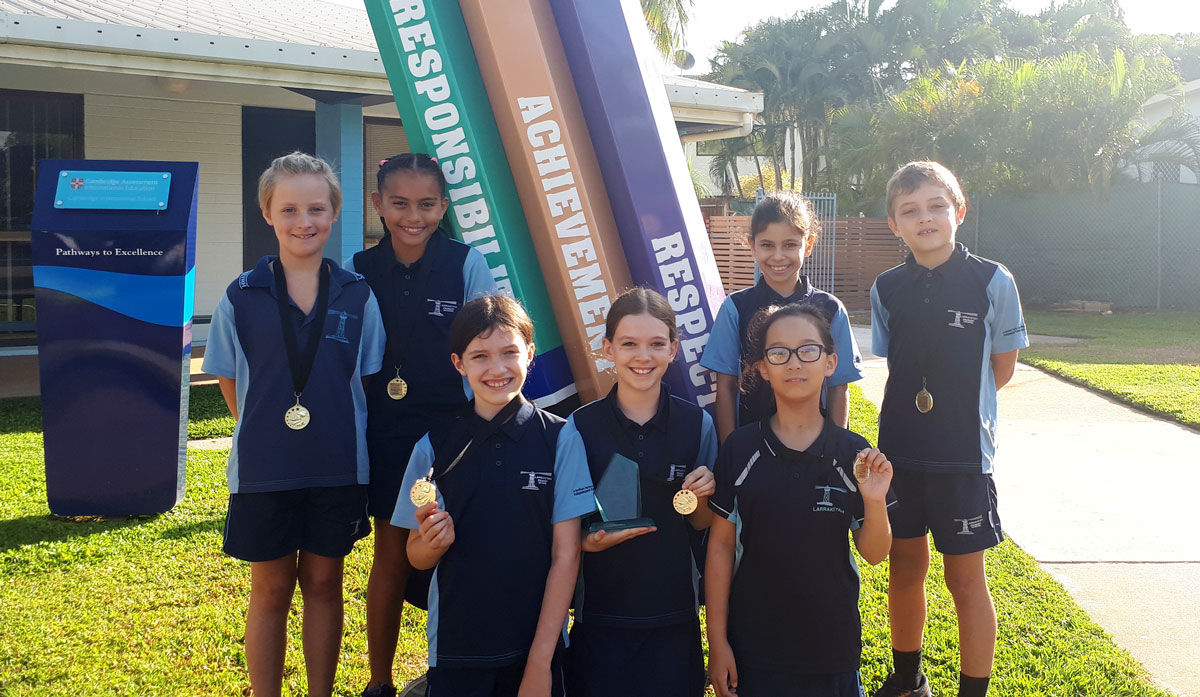 Tournament of the Minds
Larrakeyah Primary has a proud history of competing in the Tournament of Minds (ToMs). Each year, we enter teams of students into one or more tournament categories; Social Sciences, Language Literature, and STEM.
In ToMs, primary and secondary student teams from participating schools compete with each other to solve demanding, open-ended challenges that test their ability to think creatively, collaborate together, and demonstrate their skills and talents.
ToMs is an excellent example of supporting 21st Century Learning beyond the classroom, developing the 4C's in our students:
Critical thinking and problem solving
Communication and understanding
Collaboration and teamwork
Creativity and out-of-the-box thinking
Conclusion
Special programs promote and develop leadership and responsible citizenship in our students. If you'd like to know more about the programs available at Larrakeyah Primary you can explore them further, as well as enrolment details, here on our website.