Posted on 23 September, 2021 in School Programs
Looking to Term 4: Larrakeyah Primary School's Swimming Program
Larrakeyah Primary's annual swimming program is on again! Term 4 will see students from Transition to year 6 learn vital survival swimming skills as part of our Outdoor Education program. Students will participate in 8 classes run by Royal Life Saving Society instructors.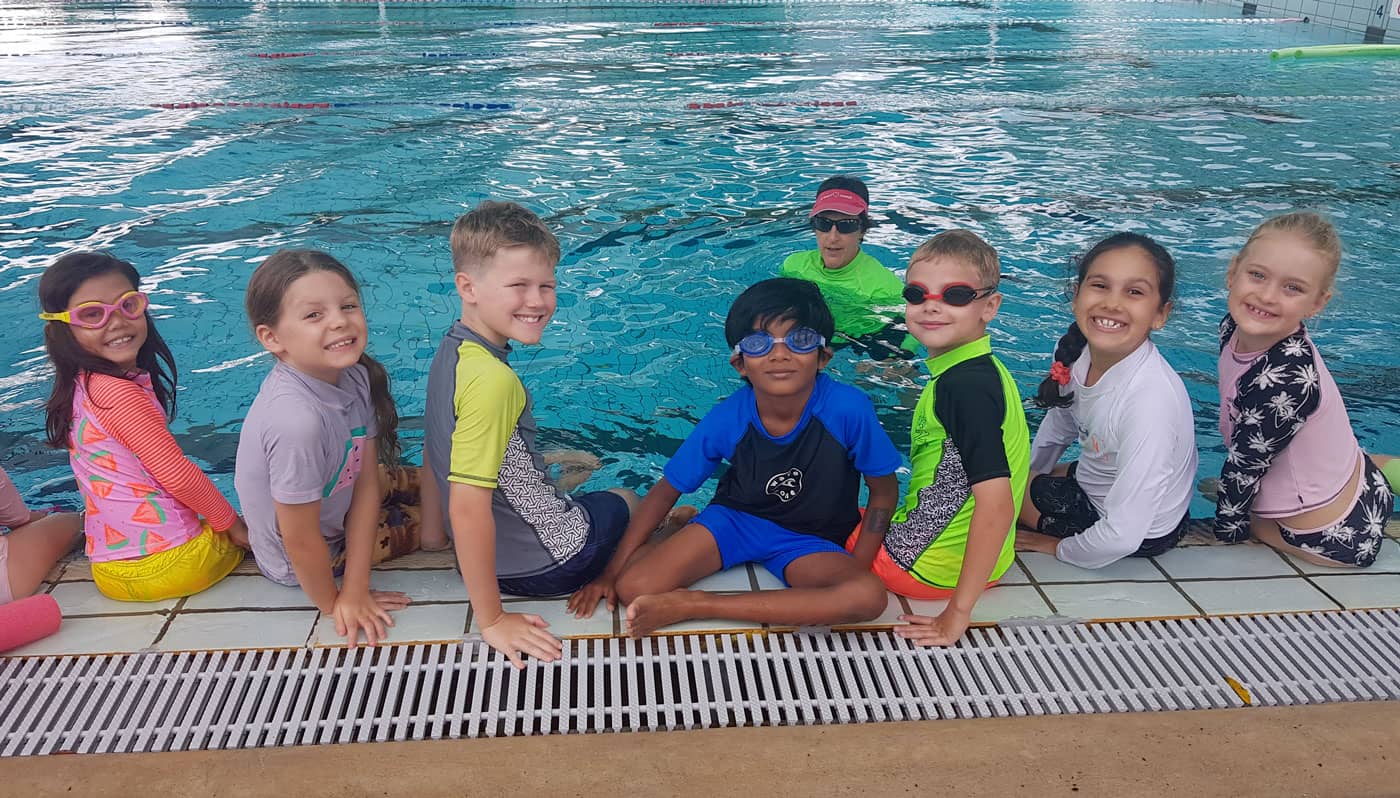 These classes will be 45 minutes each and held at the Larrakeyah Barracks Pool. As students will be participating in appropriate lessons for their age group, we have three separate programs running:
Early Childhood Program will commence on October 12th and run across Week 1 and 2 of Term 4. This program is for students from:
Transition Dawson
Transition Soltesz
Transition/Year 1 Church
Year 1 Burke
Year 1 Matthews
Year 1/2 Reynolds
Year 2 Peters
Middle Primary Program will commence on October 25th and run across week 3 and 4 of Term 4. This program is for students from:
Year 2 Dowling
Year 2/3 McManus
Year 3 Halls
Year 3 Panatos
Year 3/4 Cruse
Year 4 Lawler
Year 4 Dix
Upper Primary Program will commence on November 8th and run across week 5 and 6 of Term 4. This program is for students from:
Year 4/5 Brown
Year 5 Korfias
Year 5 Spencer
Year 5/6 Mamouzellos/Spruhan
Year 6 Perryman
Year 6 Mackie
Having fun in and around the water is a huge part of growing up in the Northern Territory, so it's important our students are not only strong swimmers but have the skills to safely enjoy our amazing beaches, lakes, waterfalls, and pools. This year our students will be participating in the Royal Life Saving Society's program Swim and Survive.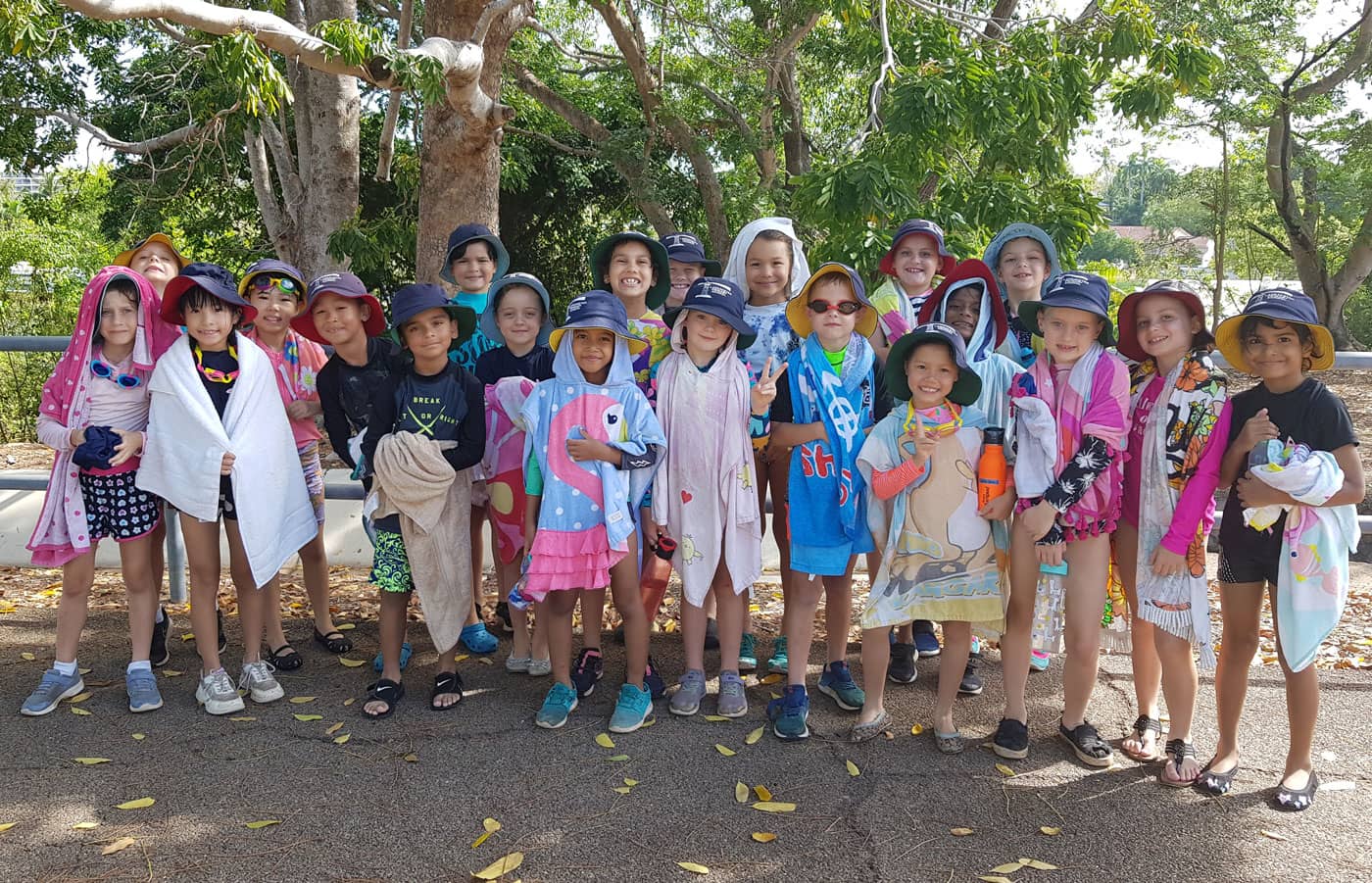 About the RLSS Swim and Survive Program
The Swim and Survive program aims to teach kids the skills they need to feel confident around water and how to be aware of their own safety as well as the safety of others. Swim and Survive focuses on developing skills in swimming, personal survival, basic rescue, and lifesaving. Students will develop and progress their skills in the following areas of water safety:
Entries and exits for a range of aquatic environments
Floating, rotation and orientation skills in various positions
Survival skills, techniques and strategies for emergency situations
Underwater and search skills
Swimming and survival strokes
Rescue methods for different situations
Hazards and personal safety around water
An understanding of personal aquatic abilities and limitations
Actions to get help and respond to an emergency including basic resuscitation
Swim and Survive will enable students to achieve development milestones under the National Swimming and Water Safety Framework. You can find more information on the Swim and Survive program on the Royal Life Saving website.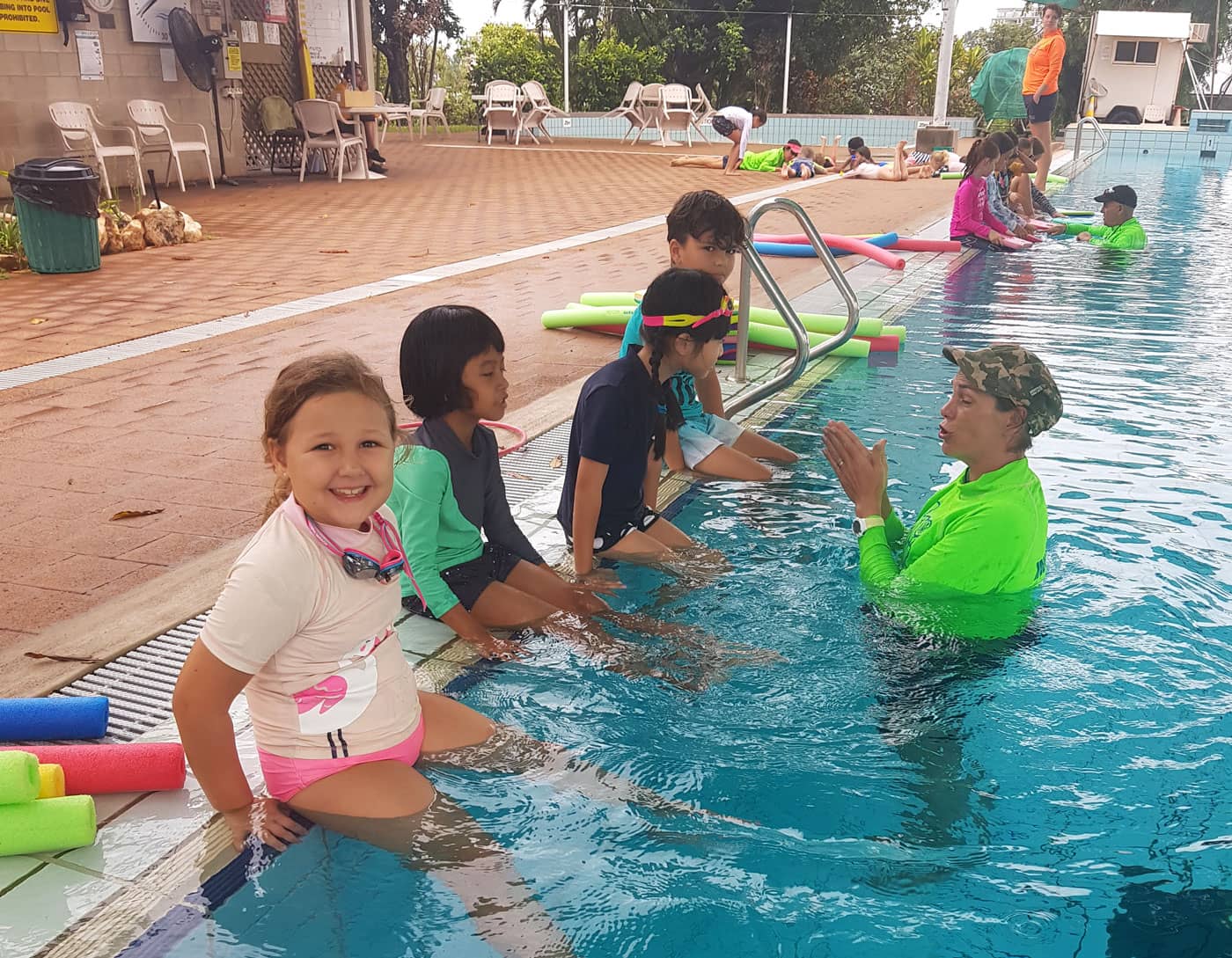 Larrakeyah Primary's focus on swimming
Every year Larrakeyah Primary focuses on swimming, and the swim program is a fun and dynamic way to engage our students in learning lifesaving skills. Being able to swim quickly and proficiently in athletic strokes is not enough, so we encourage parents to get their kids involved in swim safety education.
Australia has some of the most amazing water-based destinations and activities in the world, but they are also some of the most dangerous.
Last year, 248 people drowned in Australia, and 9 of these deaths occurred in the Northern Territory. Water should be a place for children to have fun and grow, and it's important we make sure they can do so safely. We all know constant supervision of our children while swimming is paramount, but having them engage with their own safety early on teaches them water awareness that will serve them for life. We want our students to learn the skills that save lives.
The total cost for the 8 lessons is $75 and students will walk from the school to the Larrakeyah Barracks pool encouraging exercise outdoors.
You can learn more about the Northern Territory's Water Safety Strategy and its plan for education on the Royal Life Saving website.