Posted on 25 June, 2021 in School Programs
Looking back at Term 2, 2021
What a jam-packed term it's been for our whole school community! There have been heaps of activities and lots of learning across all year levels and our students – and teachers and support staff – have earned a well-deserved break.
Let's take a look back at Term 2, for 2021.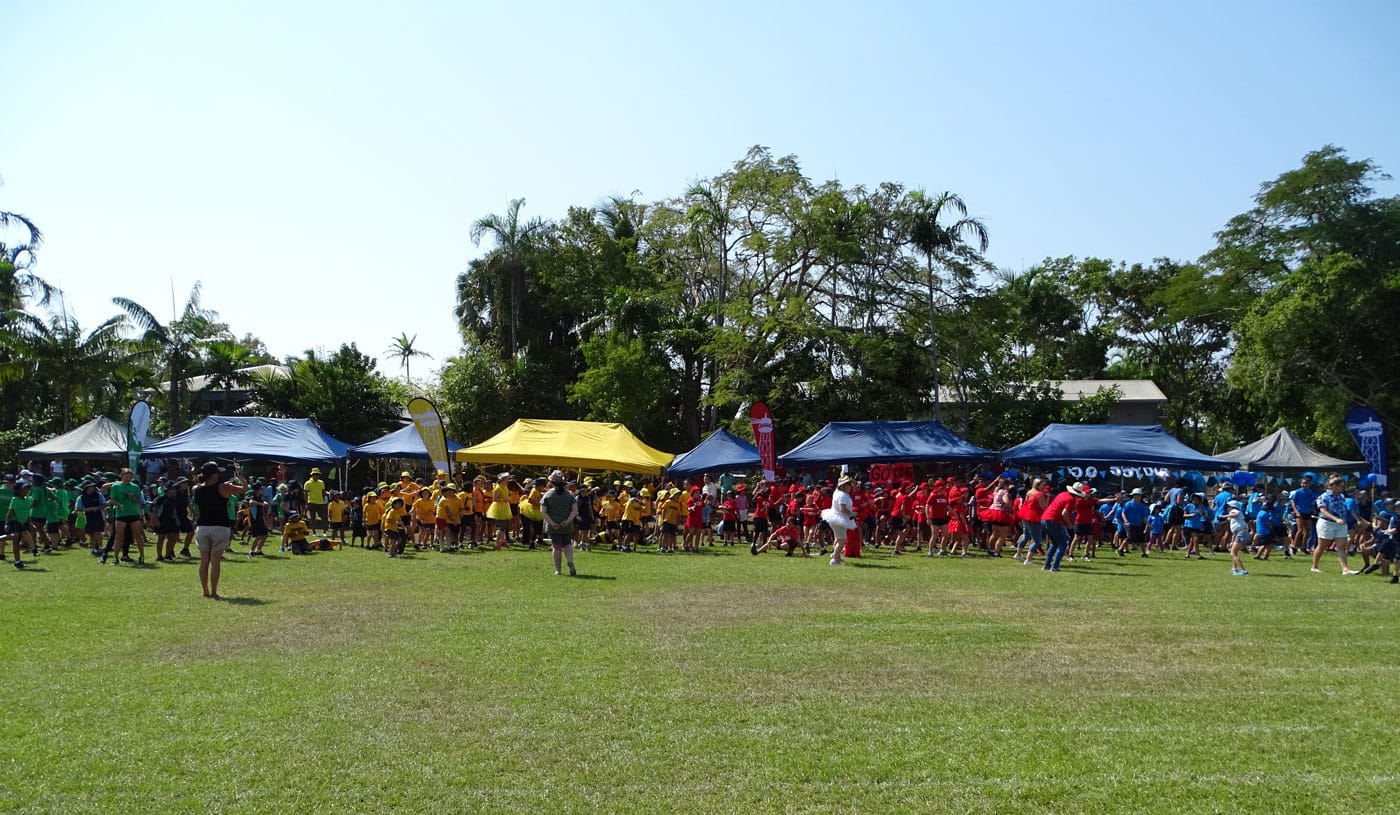 Sports Carnival Results
The Larrakeyah Primary School Sports Carnival saw the student houses compete across three days of fun and energetic sporting competition.
Each house represented themselves admirably and all participants deserve praise for their sportsmanship and teamwork.
The results of the Sports Carnival were:
1st: King
2nd: Goyder
3rd: Wickham
4th: Leichhardt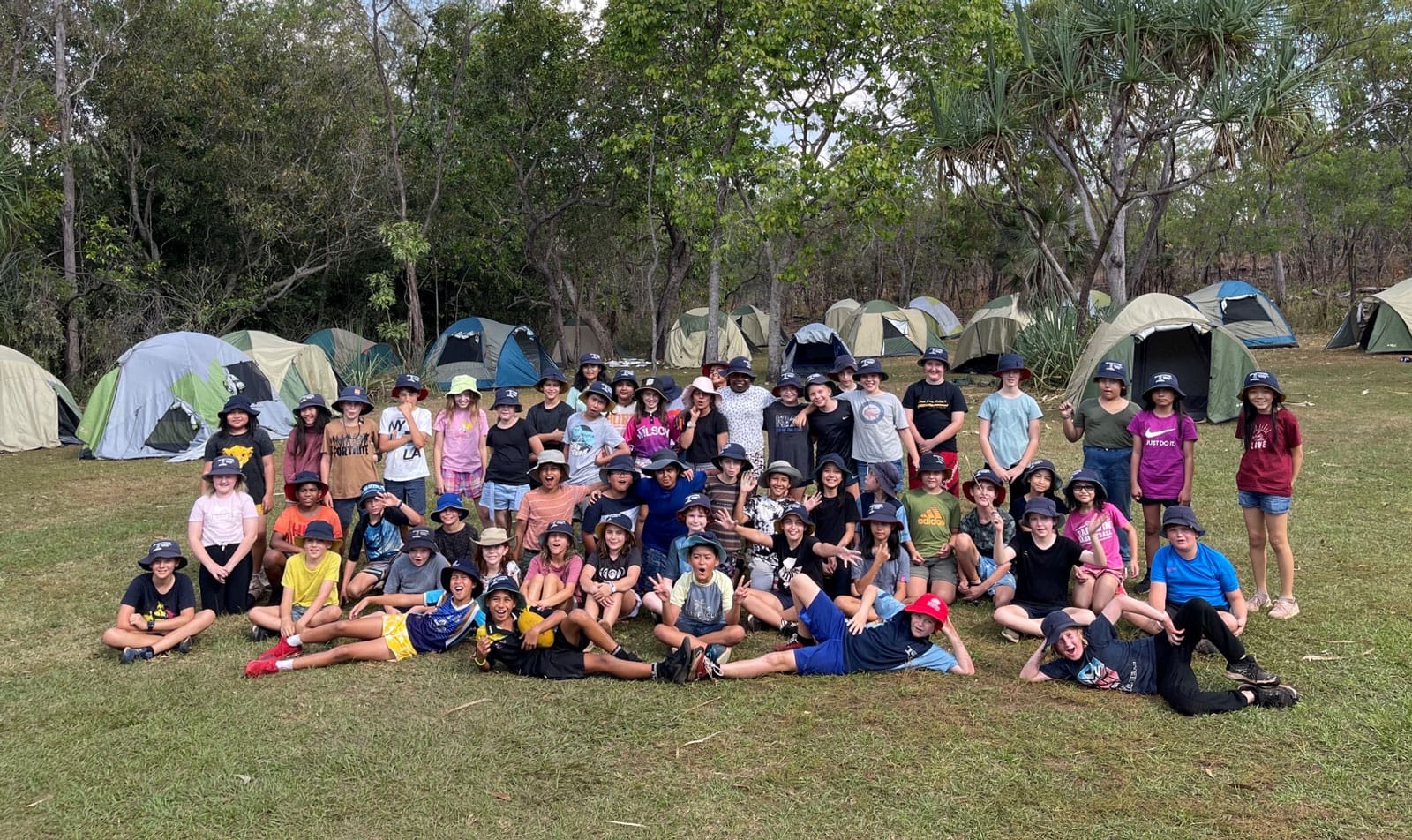 Outdoor Education and Camps
Our outdoor education program saw students from Years 3 to 6 embark on camps. Camps are more than just a night in a tent; they're a great opportunity to teach important outdoor skills, get to socialise in a different environment and do activities that build resilience and leadership. The camps were a huge success with lots of positive feedback received from the students.
The Year 3 students got the chance to have a BBQ and then sleep in a tent – some for the first time. The students took in all the animal attractions at the Territory Wildlife Park – a great learning experience that's heaps of fun.
The Year 4 campers got to visit the Batchelor Butterfly Farm, undertake a High Ropes Course and do some archery. They also got to cool off with a nice swim.
The Year 5 and 6 students spent their time at Litchfield National Park. They did a walk of Florence Falls which was a highlight as well as rotating in smaller groups through Buley Rockhole. The students also participated in a Radio Rogaine – orienteering using the phonetic alphabet and radios to get to specific points on the map.
Online NAPLAN Testing
For the first year, all our students participated in the online NAPLAN test. This tracks how each student is progressing and alters their test questions to meet their skill level.
The process went smoothly for our digital native students and the feedback from teachers and students was positive. The results take a little while to get to us so when they're here, we'll update you on how the school performed.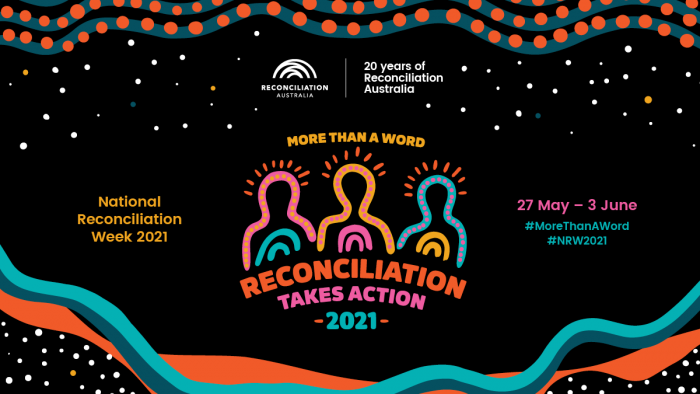 Reconciliation Week
National Reconciliation Week ran from 27 May to 3 June and each class in the school participated in an activity linked to the meaning of reconciliation. These activities include exploration of dreaming stories, learning about Indigenous seasons, creating Reconciliation Hands with words and artworks representing the week, reading 'The Burnt Stick' by Anthony Hill discussing the challenging theme of loss and playing Indigenous games from Yulunga.
Our teachers incorporate Indigenous perspectives into their regular teaching program throughout the year and Reconciliation Week is an extra opportunity for our students to learn important lessons about history, culture and reconciliation.
Life Education
We were excited to bring life education to our students to help them navigate their bodies, minds and the world around them. Each year group attended an age-appropriate session covering a range of topics including how our bodies work, managing emotion and stress, bullying and peer-pressure and cybersecurity.
If any of the sessions generated discussions at home, remember you can access resources year-round from the Life Education website to support you and help guide the conversation.
Rest up for next term!
There are lots of exciting things to learn and do next term so we hope everyone in our school community has a safe and relaxing holiday and comes back refreshed and ready to go next term.