Posted on 04 March, 2020 in School Programs
Living Positively: Term 1 Peer Support Program
Respect, optimism and a positive learning atmosphere are integral to student success at Larrakeyah Primary School. This term, we're kicking off the Peer Support Program across all year levels to foster positive attitudes among students – their relationships with each other and their teachers.
We're very proud of the good feeling of inclusivity at our school – between younger and older students, and their teachers. Purposeful attention to creating and maintaining a strong community as our school grows is a core focus.
The Peer Support Program is an integral part of continuously strengthening our community.
This term, the program will focus on Living Positively as students undertake group sessions to explore the concept of optimism.
How Peer Support Works
Under teacher supervision, Year 6 students will become Peer Leaders to small groups of 8-10 younger students. Peer Leaders will facilitate discussions and activities in their group as everyone engages with Living Positively.
Over the first eight weeks of the term, peer groups will explore:
What they think it means to be optimistic.
What they enjoy in life, their passions and discuss their favourite activities.
Recognising their strengths, and how important it is to use those strengths in all areas of their life.
Developing their strengths; becoming more resilient and optimistic.
Positive self talk; developing perseverance and continuously challenging themselves.
Goal setting; developing strategies to take small steps every day and remain optimistic.
Showing gratitude and encouraging positivity in their relationships and all areas of their lives.
What they have learned over the term and reflecting on what it means to live positively.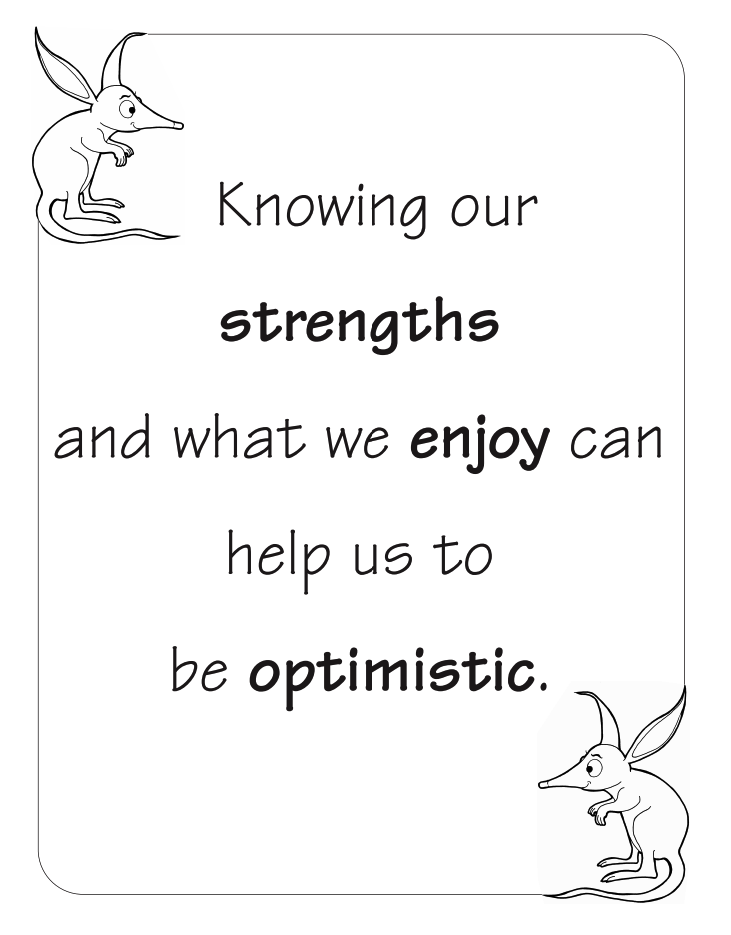 Is this an "anti-bullying" program?
Bullying is a serious issue for all Australian schools and there's no place for it at Larrakeyah Primary.
In ensuring a safe and positive environment for all students, we seek to build strong relationships within our school community so that children develop a positive attitude of curiosity, kindness and teamwork.
A 2009 study uncovered that approximately 27% of four Year 4 to Year 9 students reported being bullied often. Frequent bullying was highest among Year 5 and Year 8 students.
The same study revealed that in 85% of bullying interactions, peers were present as onlookers to the event.
The Peer Support Program isn't about telling students what not to do – it instead aims to develop responsible leadership qualities in older students, and fostering those qualities in younger students as they grow and develop into school leaders themselves.
In addition to the many primary benefits of the Peer Support Program, we believe that developing a strong sense of community and support across year levels develops positive student attitudes where they decide that bullying behaviour is not okay.
The Peer Support Program creates a support system within our school. It teaches students to handle themselves, how to relate to different age groups, and build relationships.
We find that the program is the best way for students and teachers to create and maintain a respectful atmosphere within the school, welcome new people, and create a safe and supportive environment.