Posted on 24 February, 2020 in School Programs
Darwin Region Gala Sports Days
Term 1 for 2020 is in full swing and this term is shaping up to be an exciting one in Physical Education. Larrakeyah Primary School students will be participating in four interschool Gala Sports Days under the Darwin Region Sports Education program. Throughout the rest of the year there will be a number of Gala Sports Days for other sports.
Darwin Region Sports Education is a non-profit organisation that provides quality sporting programs and opportunities for Primary, Middle and Senior School students between the ages of 9 – 19 years.
Each year Darwin schools come together to compete in a variety of sports. This term, Larrakeyah Primary school students will compete in Netball, Cross-country, Touch Football and AFL.
Regional Interschool Gala Sports Days are part of a four tier sporting program that extends from weekly sporting activities within schools through to National competitions at the School Sport Australia Championships.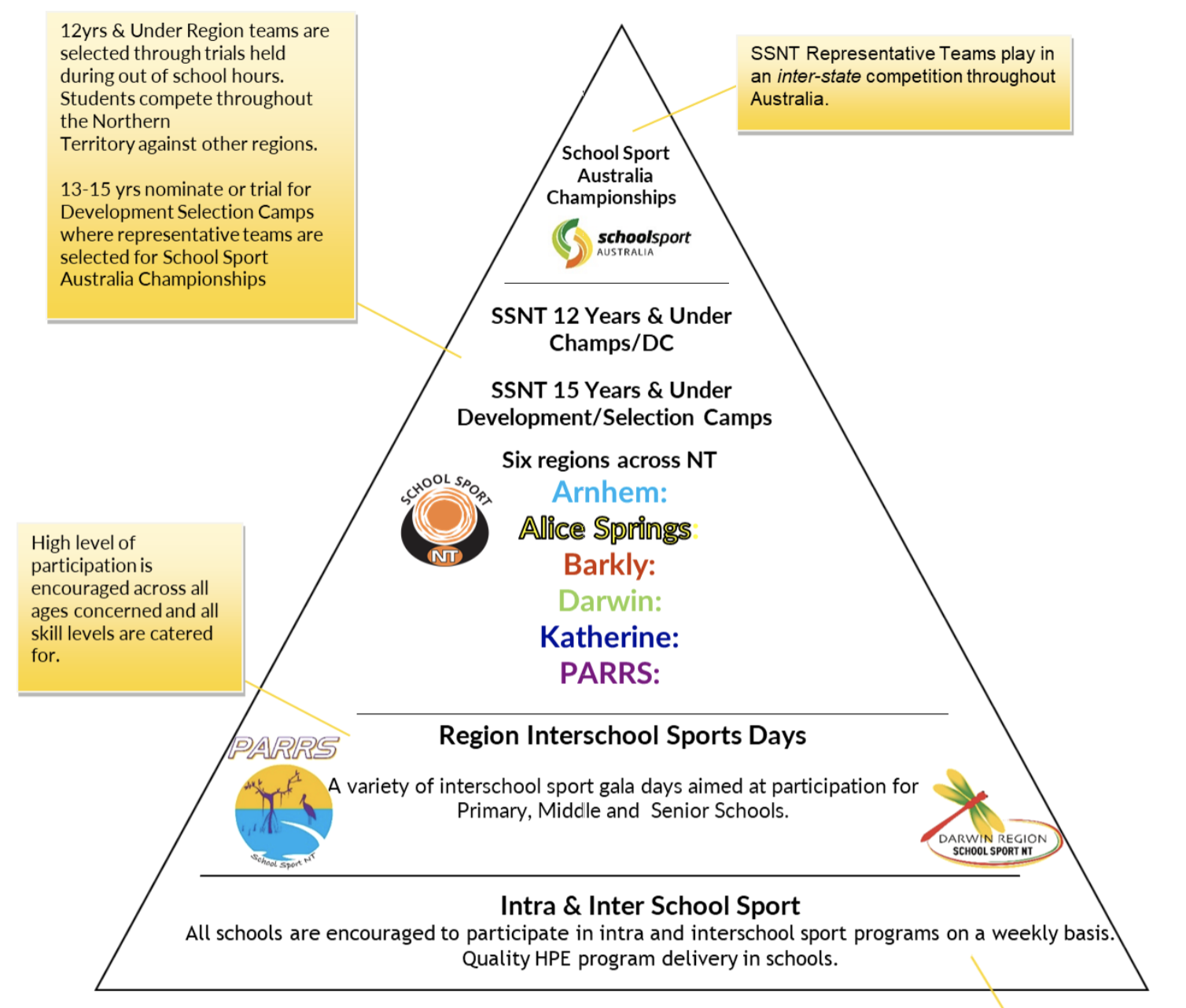 At the Gala Days, students will compete against students from other schools in the Darwin region. The Gala days also serve as a means of selecting students to take part in Regional representative teams to compete against other NT regions and, from there, possibly represent the Northern Territory.
Gala days begin next week and continue throughout first term:
26 February: Netball
10 March: Cross Country
20 March: Touch Football
1 April: Australian Rules Football
Gala Sports Days form an important part of the Larrakeyah Primary School Outdoor Education, Health and Physical Education program. Under the direction of Bradley King and Emily Tutty the program aims to develop, in each student, the knowledge, understanding, skills, values and attitudes needed to live healthy, active and fulfilling lives.
In PE classes this term, sport modules in Netball and AFL are being undertaken by students from Years 3 to 6. The development of correct skills, sportsmanship and understanding of physical health will provide students with the confidence to participate in Gala Sports Days throughout the term. There is also the added benefit of giving students the confidence to go to local sporting clubs and join an out of school team.
The PE program aligns with the Australian Curriculum with a focus on:
Cooperative Games (group work focus)
Ball Handling Skills (manipulative skill acquisition focus)
Sport Skills (sport specific skill acquisition focus)
These focuses help students develop skills and knowledge about moving their bodies, understanding movement and learning through movement.
We wish our students all the best at the Gala Sports Days they attend and look forward to sharing their enjoyment and success throughout the program.
You can learn more about the Larrakeyah Primary School Health and Physical Education program and support their development by:
Encouraging your child to participate
Providing a model for being a good sport
Encouraging honest effort, skilled performance and team loyalty
Fostering their interests in sports and physical activities outside of the classroom