Posted on 29 July, 2021 in School Programs
Colour Explosion Fun Run Day at Larrakeyah Primary
Our school community is pulling together to help raise over $20,000 for new technology at Larrakeyah Primary.
To do this, we're hosting a Colour Explosion School Fun Run! Upper and middle primary and early childhood learning levels will each get their own day.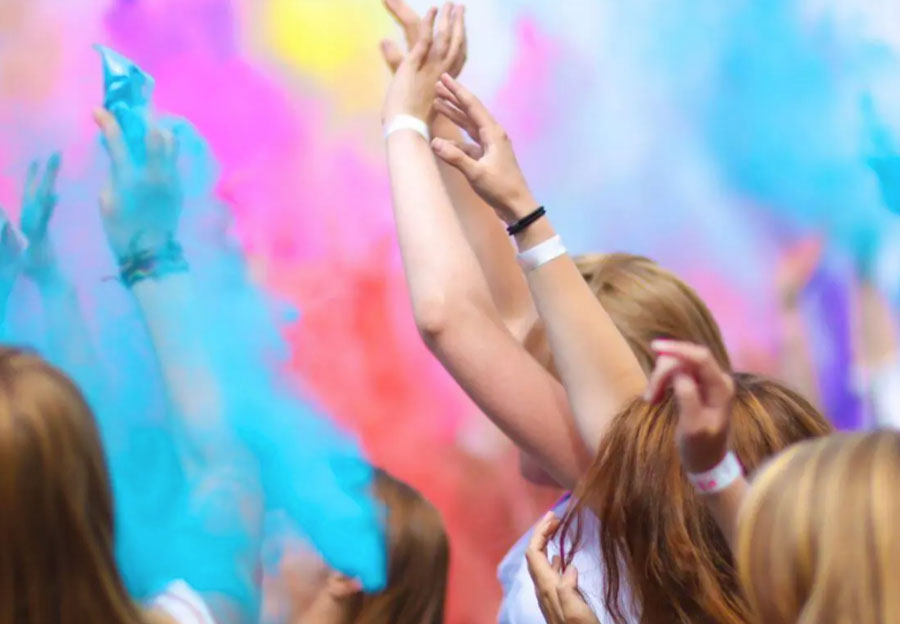 What is a Colour Fun Run Day?
Colour Fun Run is an immensely popular and effective fundraising initiative that has helped Australian schools raise over $22 million since 2017.
What does a Colour Fun Day look like? Watch on.
Mix the outdoors, water, running and an array of safe coloured powders and you get a Colour Fun Run Day.
In addition to providing a day of laughter, exercise, and teamwork the folks at Australian Fundraising also take care of the support, materials and online fundraising platform that takes care of the administrative tasks in and around the event.
How do the students fundraise?
Students can collect cash donations through their sponsorship booklet and/or set up a cyber-safe fundraising profile to make it easy for family and friends to donate online.
The program offers incentive prizes based on fundraising milestones – starting at just $10 – reached by individual students to help motivate everyone. The online platform allows parents to see the milestone reached, the prizes available, and mix and match the order to suit their child.
There will also be a Class Reward Prize for the class that creates the most online profile pages!
The online platform offers lots of insights and game elements to help students see their progress, how other students around Australia are doing, and other elements to encourage engagement.
Importantly, the Colour Explosion Fun Run Day is a happy, healthy and enjoyable way for our school community to come together for a memorable event and raise funds that will make Larrakeyah Primary a better learning environment for everyone.
Is the program safe?
As always, the safety of our students is our highest priority.
The colour powder
The colour powder is certified safe Indian Holi colour powder that is pre-packed in BPA free bottles. The powder is non-toxic and made of high quality corn starch and permitted food colours that are safe for skin and eyes.
The online fundraising platform
Child safety online is a priority. Australian Fundraising has taken measures to make the online platform as safe and robust as possible. Photos of children do not appear online with reference to their name and organisation, and children create their own avatar to represent them. The goal is to implement a best practice way to benefit from fundraising whilst keeping children safe online.
Fundraising at Larrakeyah Primary
We're sure the students will have a blast on the day and we thank everyone for their support of our school so we can bring new and exciting technology into the classroom.