Posted on 11 June, 2020 in School Programs
Beyond the Classroom: Larrakeyah Primary School Extra-Curricular Programs
Larrakeyah Primary School is acknowledged as a leading school in Darwin and the Northern Territory. One of the features that contribute to this reputation is the number, and quality, of the Extra-curricular programs being offered to the students. This has been a conscious decision by the School Leadership and is in line with the desire of the school to instil a desire for life-long learning. The extra-curricular activities provided by the school are designed to increase classroom learning by expanding the curriculum and helping students develop new skills and interests. The programs provide the opportunity for students to challenge themselves, enhance their learning and achieve in a variety of contexts. Below are just a few of the programs on offer to students at Larrakeyah Primary School that you may not be aware of.
School Production/Concerts
Beginning in 2012, the annual production give students the opportunity to perform with their class-mates in front of their family and friends. Under the guidance of The Arts teacher, Ms Angeline Vrettis, students develop skills in dance, drama, playing in a music band, prop design, costume design and filming. Larrakeyah Primary School productions/concerts are now performed at the Darwin Entertainment Centre (DEC) in front of an audience of 700 people. The growth of this event has been greatly assisted by enthusiastic and talented teachers who have worked hard to improve the skills of the students.
2012 – The Wizard of Oz (netball court)
2013 – Alice In Wonderland (netball court)
2014 – Peter Pan (DEC)
2015 – A Night on Broadway (DEC)
2016 – Aladdin (DEC)
2017 – Under The Big Top (DEC)
2018 – The Lion King (DEC)
2019 – Home Sweet Home Darwin (DEC)
2020 – Mulan – cancelled due to COVID19 but rescheduled for 2021
The Beat
The BEAT Festival is the NT Department of Education's annual performing arts showcase. It is a large scale combined schools production led by the NT Music School with the support of the Beat Foundation, showcasing the great work of our schools. This is annual and keenly anticipated event which features:
a 300 voice choir
a 25 piece orchestra
dance groups and other physical performer
rock bands, soloists and other musical ensembles
talented vocalists from ages 12 to 18
and, a great production featuring great lighting, sound and audio visual content.
Larrakeyah Primary School has been involved with The BEAT for many years, again under the guidance of Ms Angeline Vrettis. Students of all levels of a dance ability work with Angeline during their recesses and lunchtimes to prepare themselves for the 3 nights of performance. Seeing the development of their confidence, dance ability and sheer joy of performing makes the many hours put in worthwhile.
Student Leadership Team (SLT)
The Larrakeyah Primary School SLT is the main student 'voice' at the school. Under the current guidance of Ms Nidia Korfias, and before her, other dedicated teachers, the SLT is responsible for many student led activities around the school. Students are elected to the SLT by their classmates at the end of a school year, in preparation for the following year. Each class from year 3 to 6 elect one student representative and they are led by the 2 School Captains. The SLT meet on a regular basis at lunchtimes to discuss topics such as: fundraising, resources needed for the student body; planning of whole school assemblies; after school activities such as discos.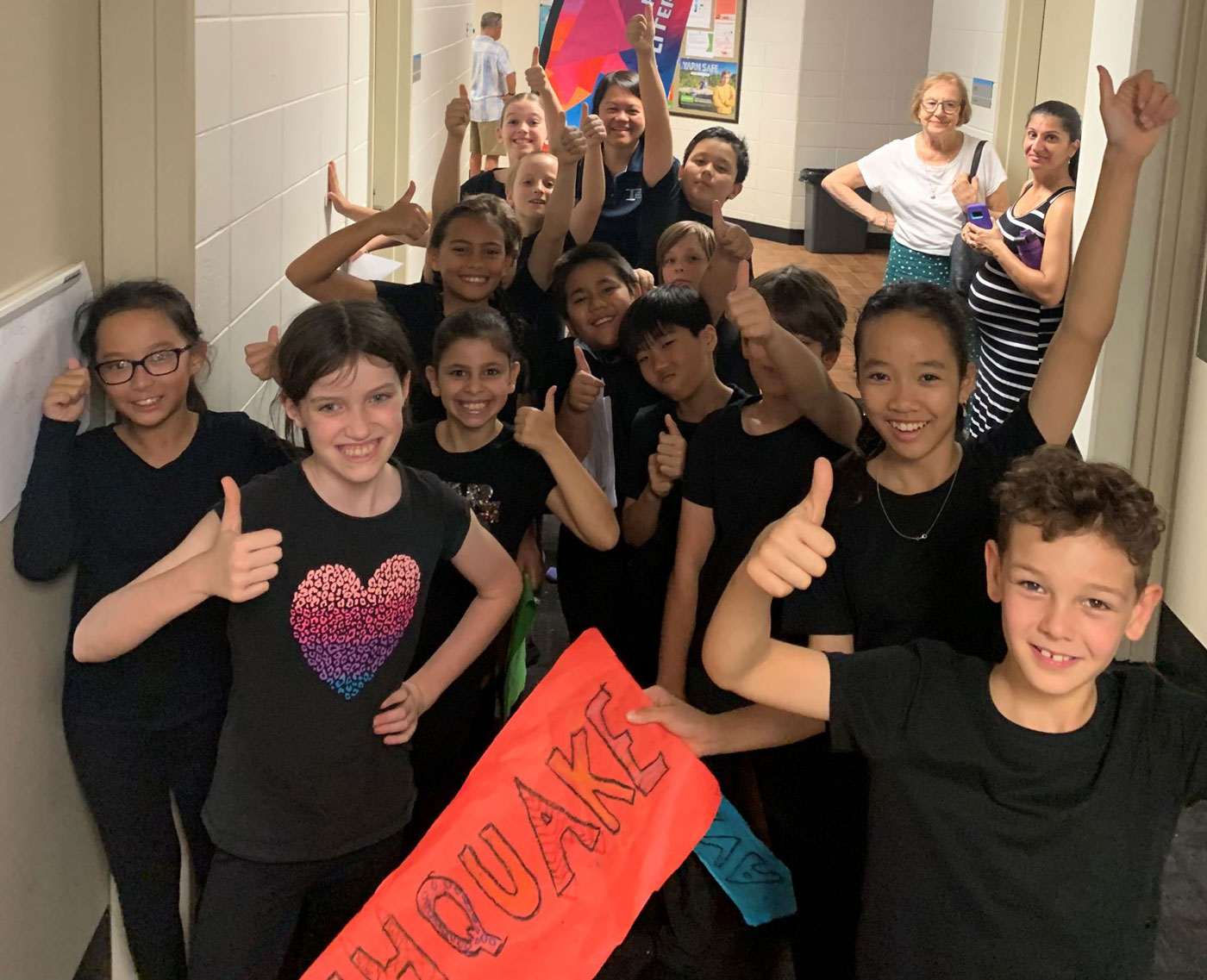 Tournament of Minds (TOMs)
TOMs is a problem solving program for teams of students from both primary and secondary years. Tournament's aim is to enhance the potential of our youth by developing diverse skills, enterprise, time management, and the discipline to work collaboratively within a challenging and competitive environment. Students are required to solve demanding, open-ended challenges. This is an opportunity for students with a passion for learning and problem solving to demonstrate their skills and talents in an exciting, vibrant and public way. TOMs looks beyond academic achievement with the understanding that the pursuit of excellence knows no boundaries. For the past few years Larrakeyah Primary School has provided students with the opportunity to be involved in Tournament of Minds. Under the guidance of Mrs Leila Beale in 2019
2 teams worked together on a Long Term Challenge for six weeks without assistance from teachers, parents or peers. They were encouraged to explore possibilities and experiment with ideas as they endeavoured to produce their best possible solution. Students presented the product of their ideas - their challenge solution - to a panel of judges and an audience on Tournament Day. They had ten minutes in which to present and must do so within a 3 metre by 3 metre performance area. Our teams performed with distinction in the Territory finals and then National Finals in Tasmania.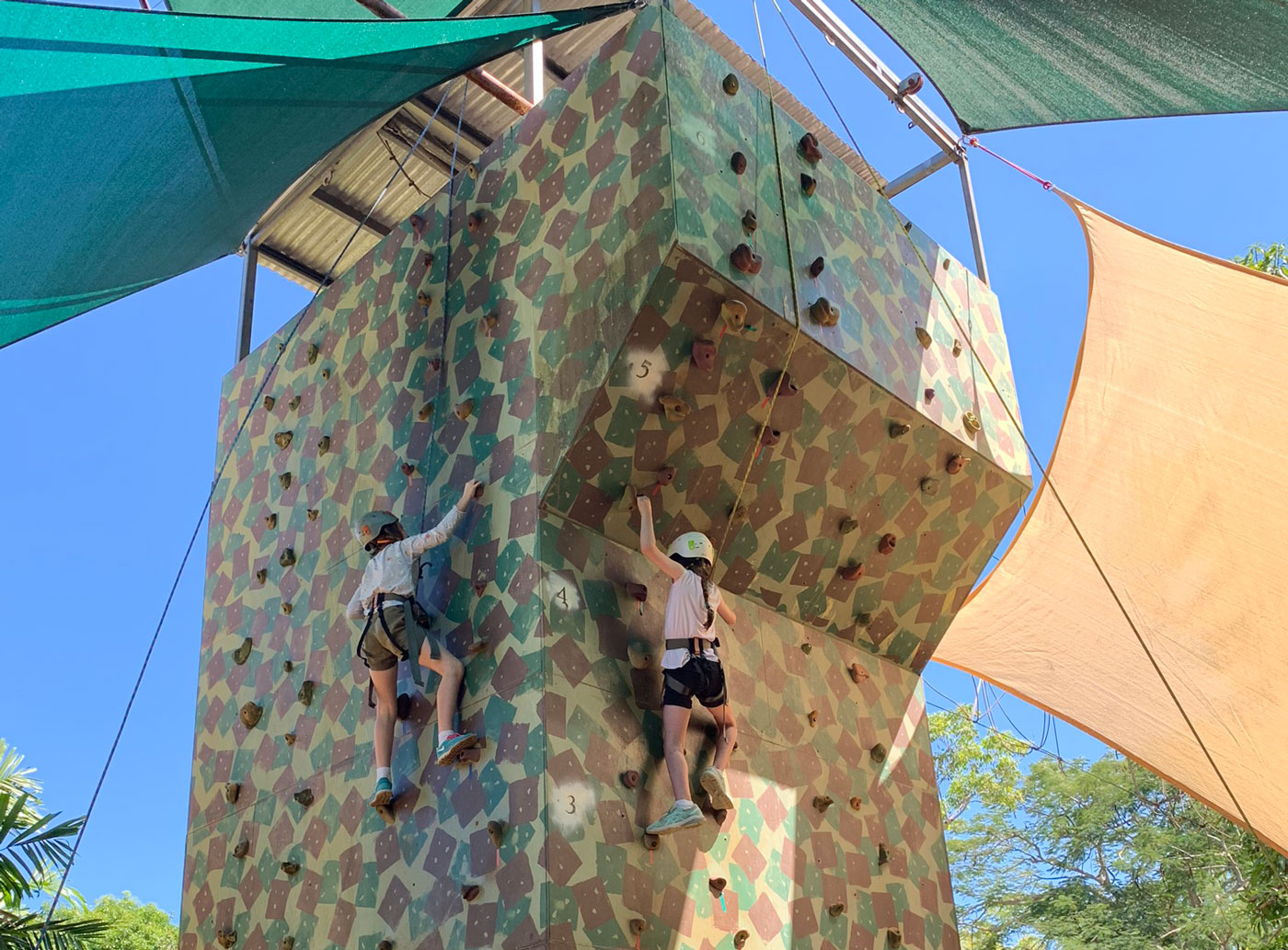 The Extra Curricular Program
This Program is an afterschool program that runs from 3—4pm one afternoon each week. Each term, a diverse range of activities is offered to students which fall into three categories: Knowledge, The Arts and Physical. Activities are available for students from Transition to Year 6.
Each term around 25 – 30% of students, from transition to Year 6, are involved in the many activities on offer. This is an innovative and holistic program with the aim of introducing students to new activities, skills and knowledge. Many of these activities are developed and run by classroom teachers with a talent and passion in an area who wish to impart this to the students.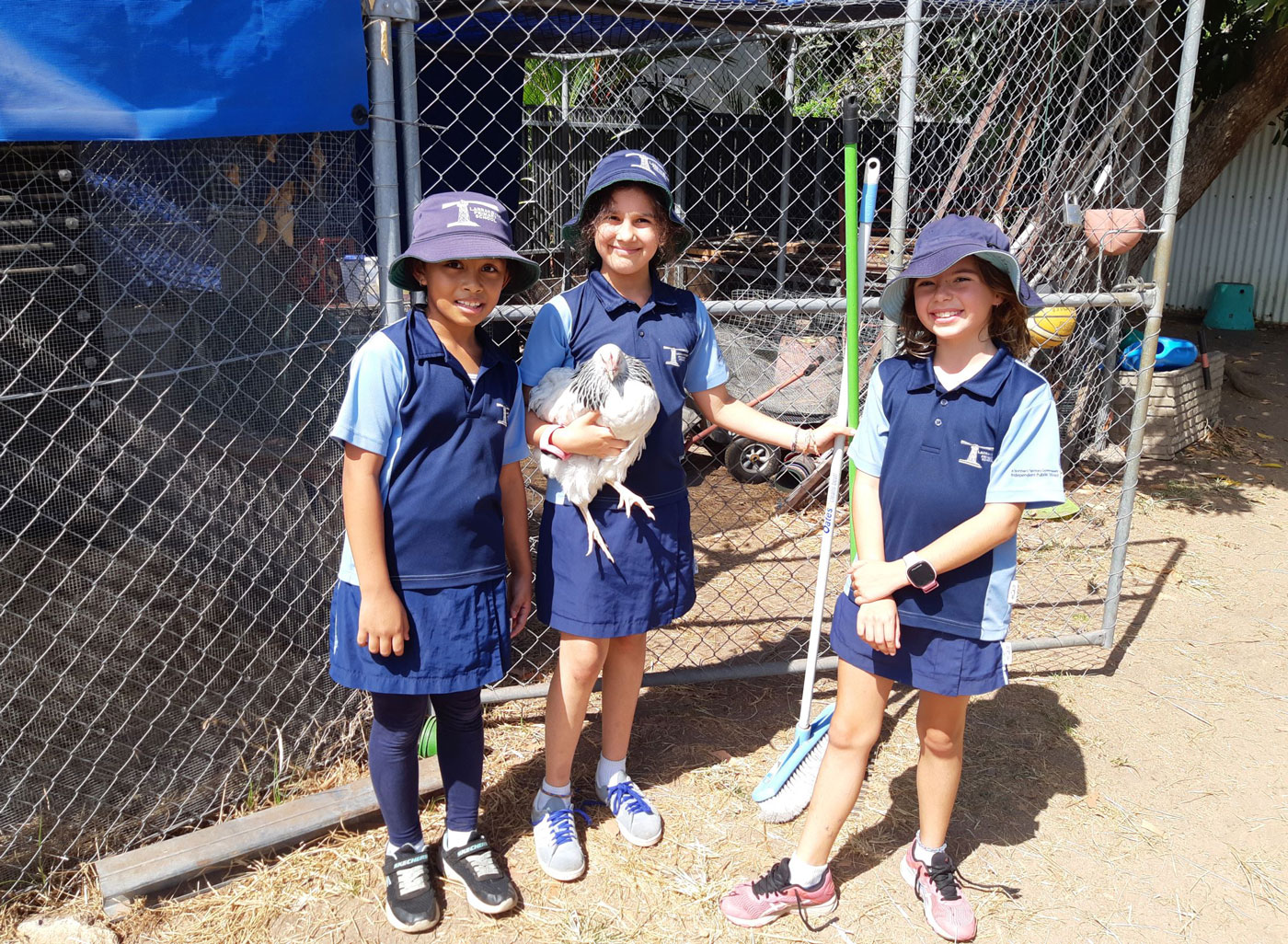 Animal Bosses
At Larrakeyah Primary School we keep chickens and rabbits. These are looked after by a team of very enthusiastic 'Animal Bosses' from Year3-6.The animal bosses learn about how to care for these animals and how to supervise other younger children who come into our animal yard to pet the animals. This is a fantastic program that fosters leadership and responsibility in children and gives them a great understanding of the life cycle and needs of animals.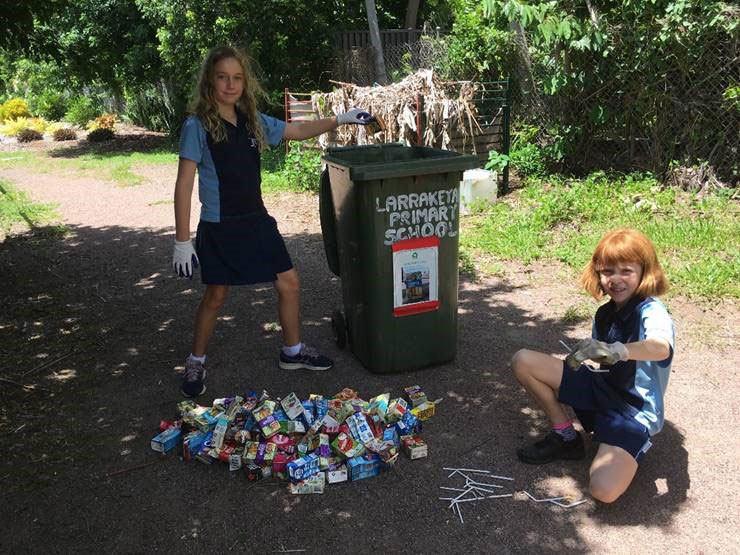 Larrakeyah Eco Warriors
This is Larrakeyah Primary School's journey to a more sustainable school environment. The Eco Warriors are a group of 15 students from across years 3-6 led by Mrs Tutty, the Cooking and Gardening teacher. Students involved include: Tommy, Aimon, Robyn , Griffin, Lydia, Athelo, Kavya , Eli, Tallula, Molly, Jasmin, Karan, Tessa, Michelle and Andreas. These students volunteered because they are passionate about conserving our environment and want to make a positive contribution to a more sustainable future. Their goal is to reduce landfill waste by 50% by the end of 2020 and make the school a more environmentally friendly community.
The Eco Warrior's current initiatives are:
Composting
10c can & bottle recycling
Paper recycling
The Eco Warriors meet every fortnight on a Monday to discuss other project ideas for the school and they give an update at each whole school assembly on the 10c recycling and other Eco news.The Eco-Warriors are also looking to the future with ideas such as: organising events to promote Environmental awareness like Nude food days, plastic free days, incentive schemes for class recycling and creating educational videos for class use. They are also in the process of applying for Eco Schools Bronze Award. As part of this process we have already completed an audit of school waste and are working towards establishing a sustainability policy and a document that outlines how we are addressing issues surrounding environmental sustainability across the whole school.
These are just some of the extra-curricular programs offered to students at Larrakeyah Primary School. It is important to remember that none of these programs would be possible without the dedicated, talented and passionate teachers whose motivation is to give the students every opportunity to experience as much as possible and to help them fulfil their potential. There are many teachers who willingly give up their recess, lunchtime and after school time to support these programs. There are teachers coaching or leading in a range of activities including AFL, soccer, netball, basketball, rugby, STEAM robotics, camps, tutoring, social skills and Defence Kids Club. The commitment of these teachers is essential in providing the activities which help to create a fertile learning environment in the school and contribute to the development of our wonderful school spirit.
"A well-rounded education is the pursuit of comprehensive knowledge, balanced across a wide range of subjects. With the purpose of education being to prepare students to become competent, contributing citizens, the broad content of a well-rounded education expands future options, professionally, socially, and personally."
- Carrie Weitz , Educator