Posted on 30 April, 2020 in Announcements
Back to School - Same Same But Different
Welcome back for an exciting term of learning and fun! It is so nice to see almost everyone's smiling faces each day. Today we had 96% of our students at school ready and eager to learn. There has been a gradual increase of numbers since day one of Term 2 when we had approx. 85% of our students in attendance. As the government has said it is "school as normal and attendance is compulsory".
We must admit, though, that there has been a tinge of disappointment amongst the teachers because they really put in a huge effort to create a fantastic online education program. The work won't go to waste, and we're looking into applying our insights to improve learning outcomes on top of our classroom programs.
We're looking forward to applying the SeeSaw communication platform, video conferencing and remote lesson planning to enhance the robust curriculum already in place.
Before the Easter break, we outlined the safety measures put in place to protect students and staff. These include:
Intensifying cleaning routines with increased cleaning across the school, during the day and after school..
Regular hand washing built into daily routines, provision of an extra hand washing station outside rooms 17 & 18 for student and parental use
Teachers reminding students to limit physical contact i.e. no holding hands or touching each other
Cancellation of large group and communal activities such as assemblies, camps, excursions and the ECA program.
No sharing of food, including food provided by parents for the class i.e. birthday cakes
Limiting the number of visitors in the front office, providing sanitiser for adult use and disinfecting counter and benches regularly during the day
Disinfecting playground equipment and benches in the morning, after recess and after lunch.
New safety measures
As we all know, COVID-19 is still within Australia. Fortunately here in the Northern Territory we have not had a new case for just over 3 weeks. However, this is no reason for complacency.
Here at Larrakeyah Primary we have introduced 3 new measures this term:
Water bubblers
Students are not allowed to drink from the water bubblers located in the school grounds. They are only to be used by the students to fill up their water bottles. To make this easier for students some of the bubbler tops have been converted to allow water bottles to be easily filled. For students who may not have water bottles, and every student is encouraged to have one, cups are available for getting a drink when needed. It is still very hot and students can still easily dehydrate. If you could please back up the teachers' message to children about the importance of drinking water, it would be appreciated.
Restricting adult access within the school
Parents and carers have been encouraged to help the school with social distancing. The following have been put into place:
Parents are not allowed to enter their child's classroom before or after school.
Parents are encouraged, if they feel the need, to drop their child off and leave quickly without stopping for a chat.
Arrange a drop off and pick up point for their child/ren
The response to this measure by parents has been great and we certainly appreciate your support with this. Please remember that we still encourage parent helpers for reading and spelling etc. However, this will be done outside the classroom.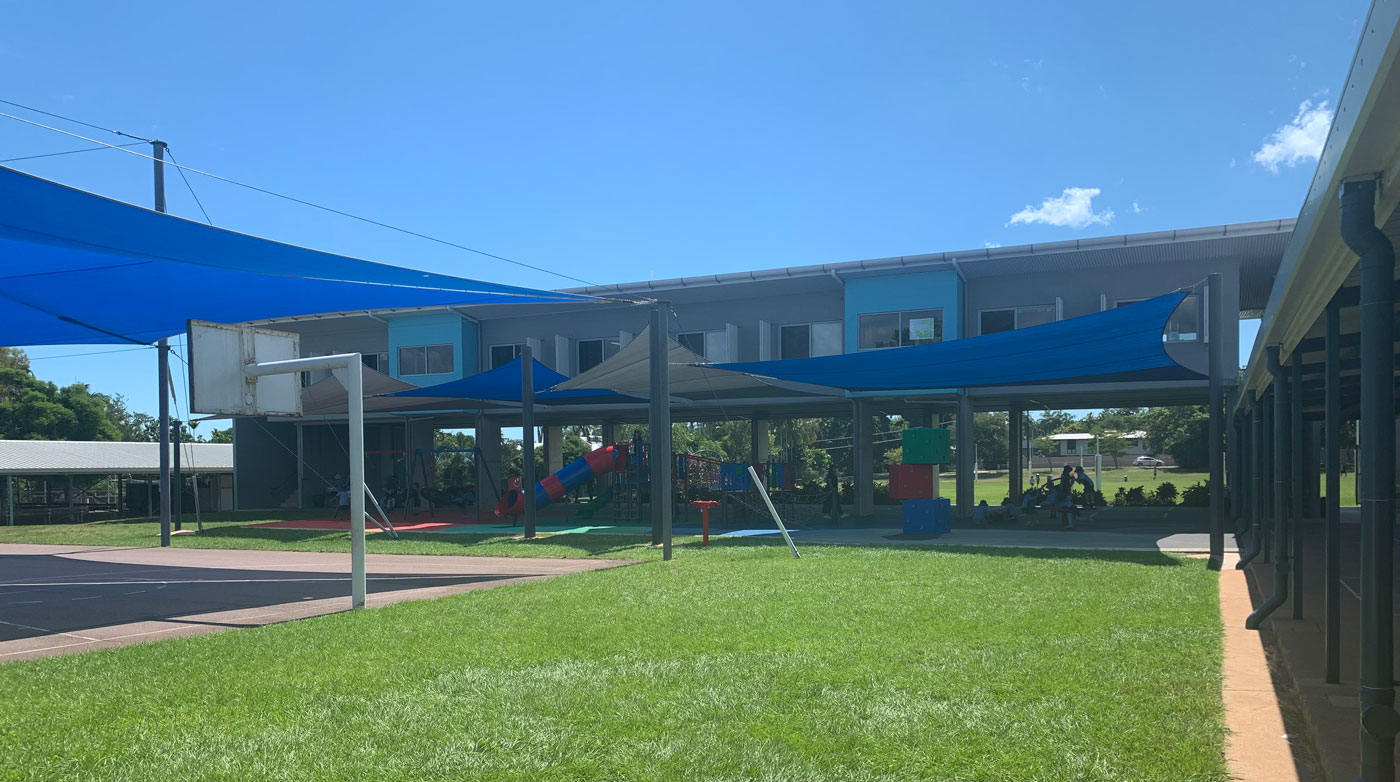 Staggered Recess and Lunch breaks
To ensure that there are less students in the playground area at recess and lunch times we have introduced staggered breaks. There are now 3 recess breaks and 3 lunch breaks. So instead of 500 students being in the yard at one time there is now somewhere between 140 and 200 depending on the day and what lessons are occurring. This has been a major change for the school as it involved rewriting of lesson timetables, yard duty rosters, rescheduling specialist lessons. Many thanks must go to the teaching staff who not only have had to adapt their lessons and timetables but have taken on more yard duty times over the week which has reduced the time they get for a recess or lunch break and preparation time for lessons. We must not forget the students, especially the young ones, who have had their routines disrupted and may now find they have a 3 hour break between recess and lunch. Doesn't seem much to us but for children it is a big deal.
Thank you to the Larrakeyah School Community
Every change we implement is to keep our students, your children, and staff safe and healthy. The positive comments and support from you, our community is very much appreciated.
While life is stressful for all, we need to continue to work together. Let's come out of this as a stronger community.
Learning from home
For families not returning their child/ren to school there are materials and resources available to you.
Our teachers have prepared 2 weeks of learning materials. The materials cover the period up to Friday (May 1, 2020). If you decide to keep your child/ren at home beyond this period, you can download and access up to 10 weeks of work material from the Department of Education.
Both options require a commitment from parents to supervise and help students to complete their work.
Please remember that you must notify the school that your child/ren won't be attending, and provide a medical certificate indicating that it's unsafe for them to be at school.
School shirts
The new School Sports Shirts are in!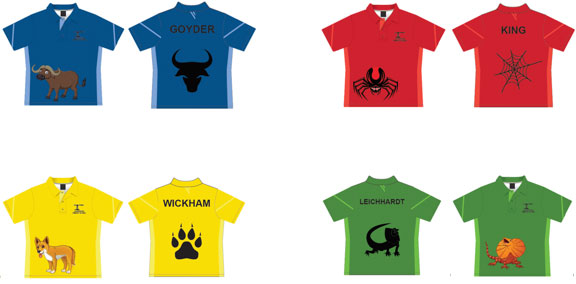 Last year, students came up with distinctive animal logos and designs to represent their Houses. The results are fantastic, and we can't wait to see the Houses rally behind their new look in our House Athletic Sports competition and during away competitions against other schools.
Grab the new shirts now. You can pay at the front office, over the phone, or via direct debit.
Contact us for details. Phone (08) 8981 3211