About the Peer Support Program
Each year all students from T-6 at Larrakeyah Primary School participate in the Peer Support Program. This program is a student-led multi age program which provides a fun and engaging environment for students to address social issues. It encourages peer connections throughout the school and assists students in developing practical skills to enhance social and emotional well-being.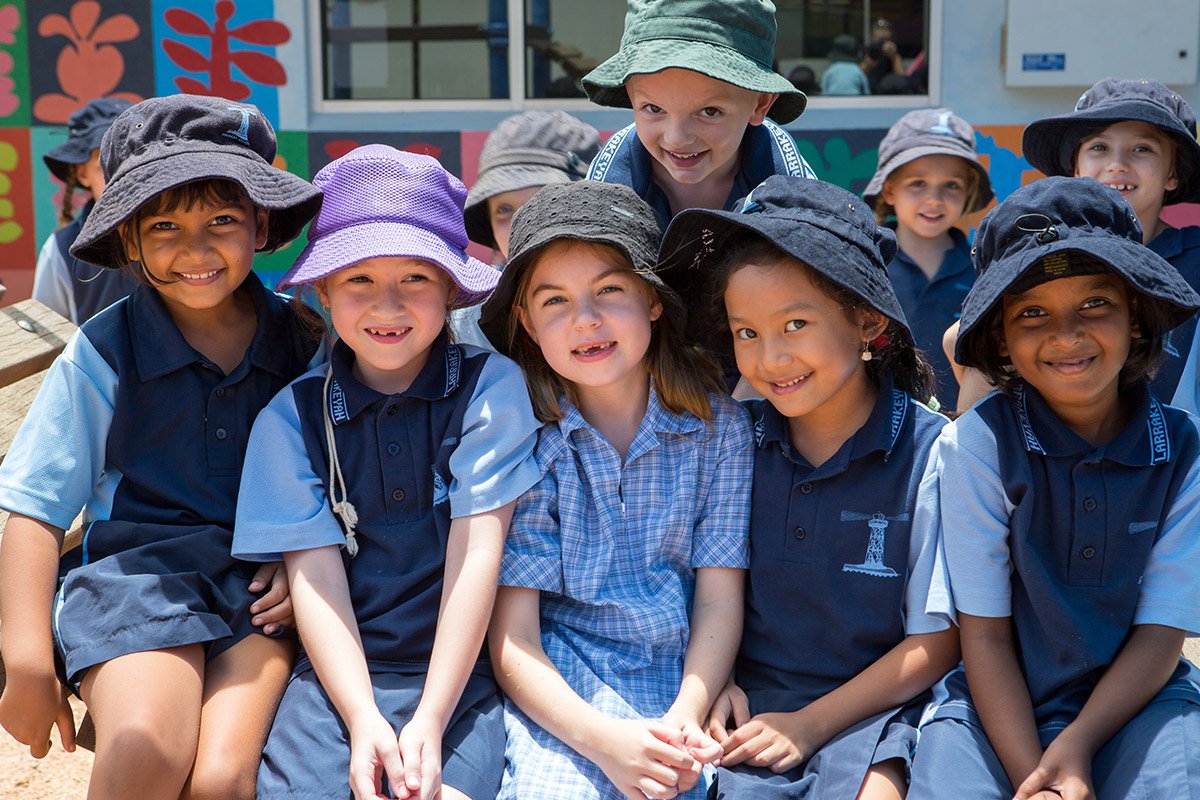 The Peer Support Program assists schools in achieving and maintaining a positive school culture. It empowers students to support each other and contribute positively to our school and community. It caters for student wellbeing and helps to develop a supportive learning environment.
How does the Peer Support Program work?
All year 6 and some year 5 students undertake an intensive 2 day training course to enable them to lead their allocated group of 8-12 students through a series of sessions, which are based on a particular focus. Students from T-6 are put into multi-age Peer Support groups with 2 trained student Peer Leaders. The 2 Peer Leaders then facilitate 8 x 30 minute sessions based on a particular module with their Peer Support group each week, once a year