Posted on 13 March, 2019
Writing Focus- Transition Jain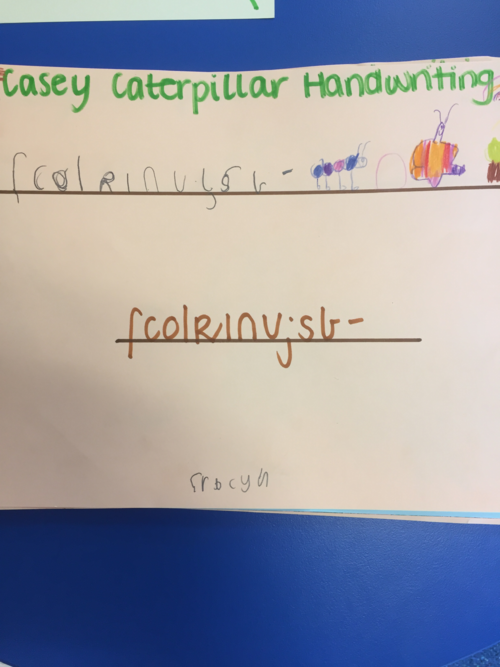 Casey Caterpillar Handwriting
Learning Intention: We are learning to form the Casey Caterpillar shapes correctly.
Success Criteria:
I can form the shapes correctly.
I can listen to the name of the shape and draw it correctly on the branch.
We listened to the 'Casey Caterpillar' story. When they heard one of the shapes that we have learnt, students were to draw it on the branch. They were to think about the different sizes of the shapes. Eg. Short stick and tall stick are different sizes.