Posted on 21 November, 2018 in Visible Learning
Visible Learning: Year 3 McManus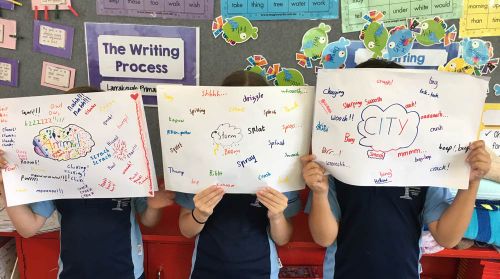 Our lesson was about writing poems using onomatopoeia words – the students helped me to write the Success Criteria to enhance their understanding of the Learning Intention.
During this lesson we incorporated the use of the 4 C's by being creative with our word choice, collaborating and sharing ideas with our partner and using our critical thinking to help the reader use their imagination.
Learning Intention
We are learning about onomatopoeia words and how to include them in our poems.
Success Criteria
We can successfully use onomatopoeia words in our poems.
We can imagine the sounds when reading the poems.