Posted on 04 December, 2019 in School Programs
Swimming Program at Larrakeyah Primary 2019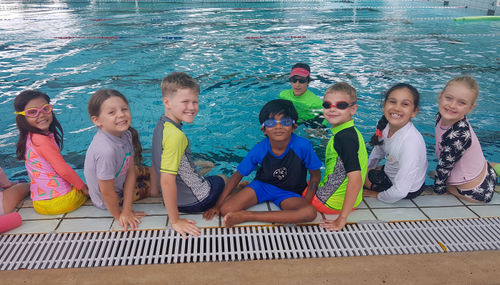 This term saw the continuation of the whole-school swimming program at Larrakeyah Primary. Over the course of the term, class groups have participated in a dedicated two week program designed to develop student skills in water appreciation, safety and swimming and survival techniques.
Held at the Larrakeyah Defence Precinct Base pool, qualified instructors from the Royal Life Saving Society NT (RLSS) led students through a comprehensive 8 lesson program that saw all students achieve one or two swimming levels.
Over 8 lessons, students advanced from their previous swimming level to improve their skills in:
Water familiarisation
Buoyancy and mobility
Aquatic safety, survival and rescue
Efficient stroke development
Survival strokes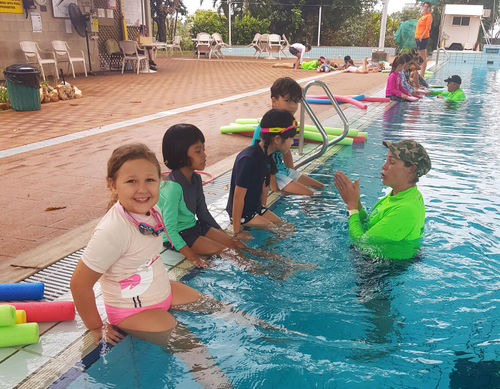 About Swim and Survive Levels
Student progress is officially recorded by the RLSS to ensure students progress every year.
Within the Swim and Survive program there are 16 levels students can progress through during their primary schooling years and beyond, from Stage 1: Beginner, about safe entry and exit from the water, all the way up to Stage 16: Bronze Medallion, the international benchmark for the lifesaving award.
The swimming program is a vital part of our school's outdoor education program and it's important that all students participate. Our program coordinators work hard to make swimming lessons as affordable as possible.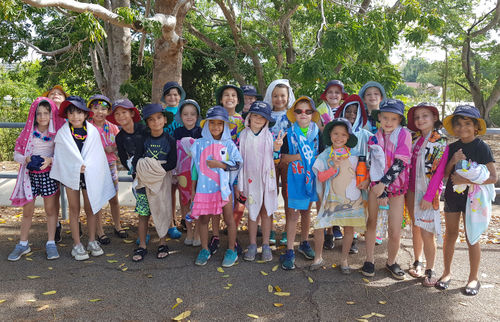 The importance of strong swimming skills
It's important that students develop strong swimming skills so they can safely enjoy the lakes, beaches, and waterfalls present in the NT. Swimming is not just about speed and stroke technique, it's about developing life-saving skills to survive when things go wrong.
According to RSLL Australia, 19 children aged 0-4 drowned in Australia in 2018/19. This is a 12% increase over the previous year.
8 children aged 5-14 drowned in 2018/19, with accidental falls into the water being the leading activity prior to drowning; accounting for 84% of drownings.
Overall 276 people drowned in Australia in 2018/19.
Beyond the school swimming program
In addition to our school swimming program, we encourage further development of student skills through the RLSS Swim and Survive programs in Darwin.
Two programs being offered in 2020 include:
Vacswim
20th – 24th January 2020 – Parap Pool, 77 Ross Smith Av.
Vacswim is an intensive 5 day program that provides daily lessons and activities for children ages 6 – 15 years.
Sunday Life Saving
Sunday 9th February – Sunday 15th March – Nightcliff Pool, 259 Casuarina Dr.
Sunday Lifesaving is a Swim and Survive program that runs every Sunday for 6 weeks!
For more information about the programs, please visit the RLSS NT website.