Posted on 20 March, 2019 in Events
Harmony Week 2019 at Larrakeyah Primary School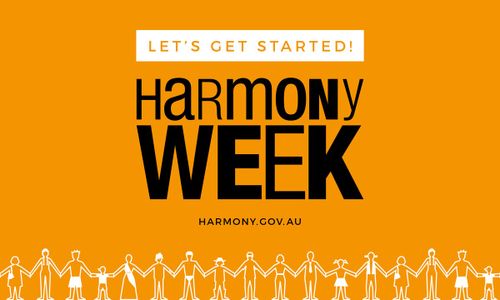 Inclusiveness, respect and a sense of belonging for everyone. That's what Harmony Week is all about. Australia is a culturally diverse nation with over 120 ethnic communities and languages represented throughout the country and more than 300 ancestries identified across our peoples.
Harmony Week is about celebrating our diversity through shared events and stories. This week, Larrakeyah Primary School will join that celebration this Harmony Day on Thursday 21 March 2019.
What is Harmony Week?
This year marks the 20th anniversary of Harmony Day (21 March) and has been renamed to Harmony Week for 2019 to recognise the events and activities that will take place during this momentous milestone.
Harmony Day falls on the 21st of March each year to coincide with the United Nations International Day for the Elimination of Racial Discrimination.
Australia is a successful multicultural country and Harmony Day is about celebrating that diversity, maintaining it, and promoting inclusiveness for all Australians regardless of their cultural background.
85% of Australians agree that our diversity has been good for Australia and Harmony Day celebrates the stories, traditions, and cultures that enrich and strengthen Australia's national identity.
This year it's all about "Orange"
Students are invited to wear orange to school on 21 March 2019 and participate in Harmony Day events that will be running throughout the day. We encourage everyone to get creative with their orange-themed costumes and outfits.
Why orange?
Orange is the colour chosen to represent Harmony Week. Traditionally, orange signifies social communication and meaningful conversations. It also relates to the freedom of ideas and encouragement of mutual respect.
- Harmony Week Website
Harmony Day events
Throughout Harmony Day we'll be running games, events and shared lunch at Larrakeyah Primary. Students will bring a lunch item that represents who they are, their culture and background, and together we'll share the rich diversity within our school community.
Community events
Locally, events and activities are happening throughout the NT community with different groups sharing their stories and traditions.
Take a look at this video created by the City of Darwin highlighting activities from last year at Malak Community Centre.
---
Learn more about Harmony Day
For more information about Harmony Day visit the official website.