Posted on 20 November, 2019 in School Programs, Events
Celebrating our Term 3 School Concert: Home Sweet Home Darwin
At the end of Term 3 our school community enjoyed a fabulous concert put on by our students at the Darwin Entertainment Centre. Our concert, Home Sweet Home Darwin, celebrated the events, history, lifestyle and culture that makes our home such a unique place.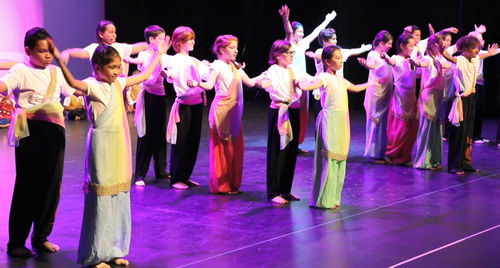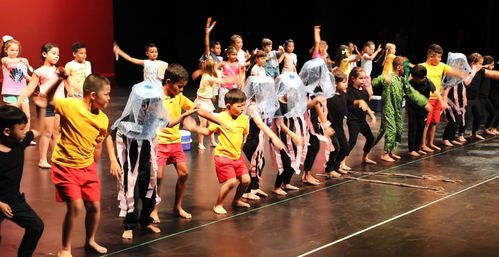 Under the direction of Ms Angeline Vrettis, Art Teacher at Larrakeyah Primary, classes cooperated to put on a spectacular evening of performances that informed, delighted, and entertained our community of parents, teachers, and special guests.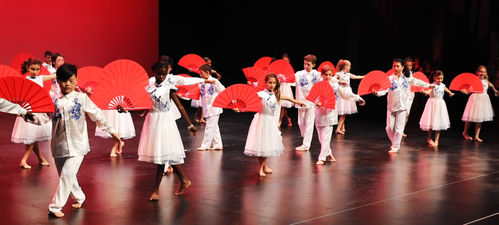 The concert saw the whole school participate in interpretive performances on themes that have shaped Darwin into the modern city it is today. The program included:
Where it all started by Transition Irwin and 5/6 Spruhan
Telegraph Gold by 4 Jankovic and 1 Church
Chinese Dance by 4 Matthews
Bombing of Darwin by 3 McManus and 3 Plevko
Greek Dance by 2/3 Panatos
Hippies of Lameroo Beach by 5 Korfias
Cyclone Tracy by 1 Parker
Darwin Seasons by Transition/Year by 1 Neser and 1/2 Zikos
India at Mindil by Transition Jain and 6 Marschall
Military by 2 Moody and 2 Potts
The New Darwin by 4/5 Smart
Arafura Games by 6 Searle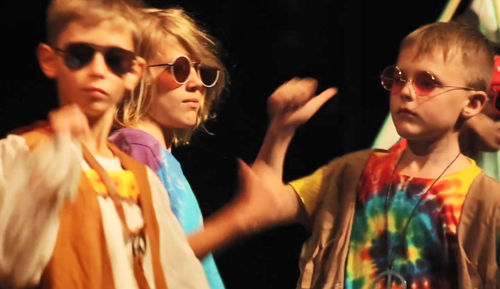 In addition to being a fun and energetic evening of performance, the school concert is an important part of our Arts program. Aligned with the Australian Curriculum, the concert helps students to:
extend their awareness of the body as they incorporate actions using different body parts, body zones and bases
explore and experiment with directions, time, dynamics and relationships using groupings, objects and props
extend their fundamental movement skills by adding and combining more complex movements
use technical skills including accuracy and awareness of body alignment
become aware of their bodies and learn about the body bases, parts and zones used in dance
explore space, time, dynamics and relationships as they make and observe dances
explore locomotor and non-locomotor movements and use these fundamental movement skills in their own dance
experiment with simple technical and expressive skills and begin to learn about choreographic devices through selecting and organising movements in their own dances.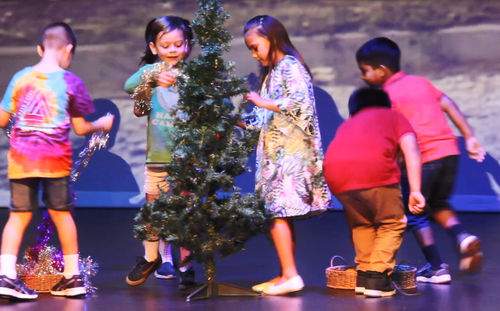 Putting on a whole school concert is a massive undertaking and would not be possible without the efforts of our staff and supporters. We'd like to thank the following individuals and organisations who made the night a resounding success.
Larrakeyah Primary School Board
Angeline Vrettis – The Arts Teacher/Stage Manager
Natasha Guse: Production Manager
Larrakeyah Primary School Teachers and Staff
Meng Zhou– Confucius Institute, CDU
NT Education Library
NT Government Library
Regis Martin– Mindil Market Photo
Peter Barnes- It's Our Territory
Darwin Entertainment Centre
Storm Cell TV
A big congratulations to our students who dedicated themselves to conceptualising, rehearsing, and delivering outstanding performances that brought Darwin to life.