Posted on 15 May, 2019 in School Programs
​School Camps: Fostering Resilience and Independence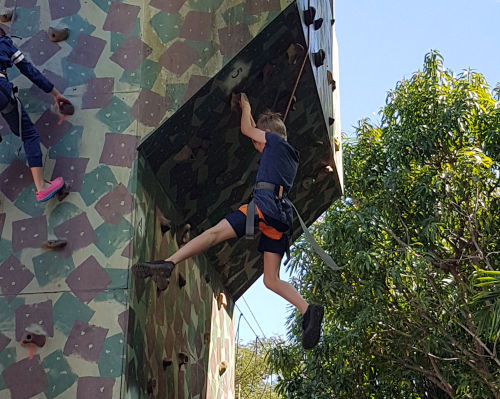 This term our year 3, 4, and 5 students will embark on school camps as part of their physical education. Camps provide students with a unique opportunity to interact and build strong and supportive relationships within their year level outside of the classroom environment.
This term, our camps include:
Year 3 students camping overnight at the Territory Wildlife Park
Year 4 students camping for two nights at the Batchelor Outdoor Education Centre
Year 5 students camping for three nights at the Environmental Education Campground in Litchfield National Park.
School camps provide vital developmental opportunities across the year levels. In planning our camps, we design itineraries that foster:
Initiative
Independence
Self confidence
Cooperation
Resilience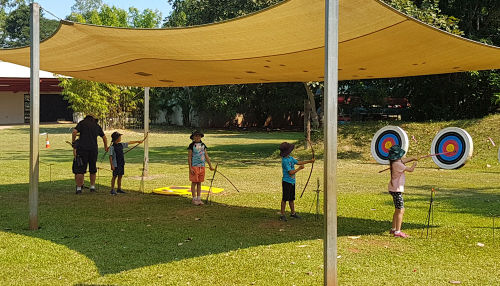 Camp activities, such as swimming, climbing, water challenges, archery, and games, fulfil a major part of our Physical Education and Health Education program. Having fun, learning new skills, and experiencing new things in a relaxed environment helps students develop their social skills and get to know their classmates and teachers.
Students are sorted into Duty Groups, with each group having clear responsibilities during camp from setup, to cooking, and maintaining the grounds. Working together as a team across all aspects of the camp creates a real sense of personal achievement outside of the structured academic environment of the classroom.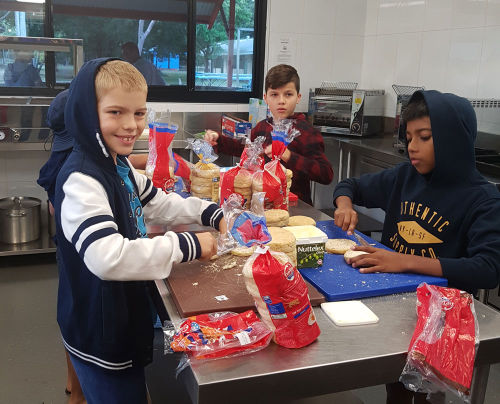 The teamwork, confidence, and camaraderie gained through camps is brought back into the classroom and has direct benefits to students throughout the remainder of the year in their academic studies, friendships, and personal development.
Developing independence
For many children, especially in the early years, school camp might be their first time away from home for an extended period. In amongst the excitement, feeling anxious is not uncommon in both students and parents. Camp is a real opportunity for kids to develop their independence, to feel like they can take care of themselves, and develop an awareness of their physical surroundings. Most students embrace the challenge and return home with a new found confidence and an appreciation of the need to look after themselves, their classmates, and the world around them.
Providing students with the opportunity to try new activities, take an active role in making decisions, and encouraging physical fitness and an active lifestyle is a vital part of developing social skills, leadership qualities, and a positive approach to overcoming challenges.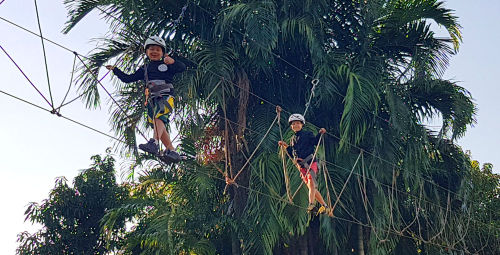 School camps are a compulsory part of the Larrakeyah Primary School curriculum and it's expected that all students attend. Many thanks to the teachers and parent volunteers without whom our school camps would not be possible.